A Smarter Security Posture
The Silo Platform is designed from scratch with security and control as the primary objectives.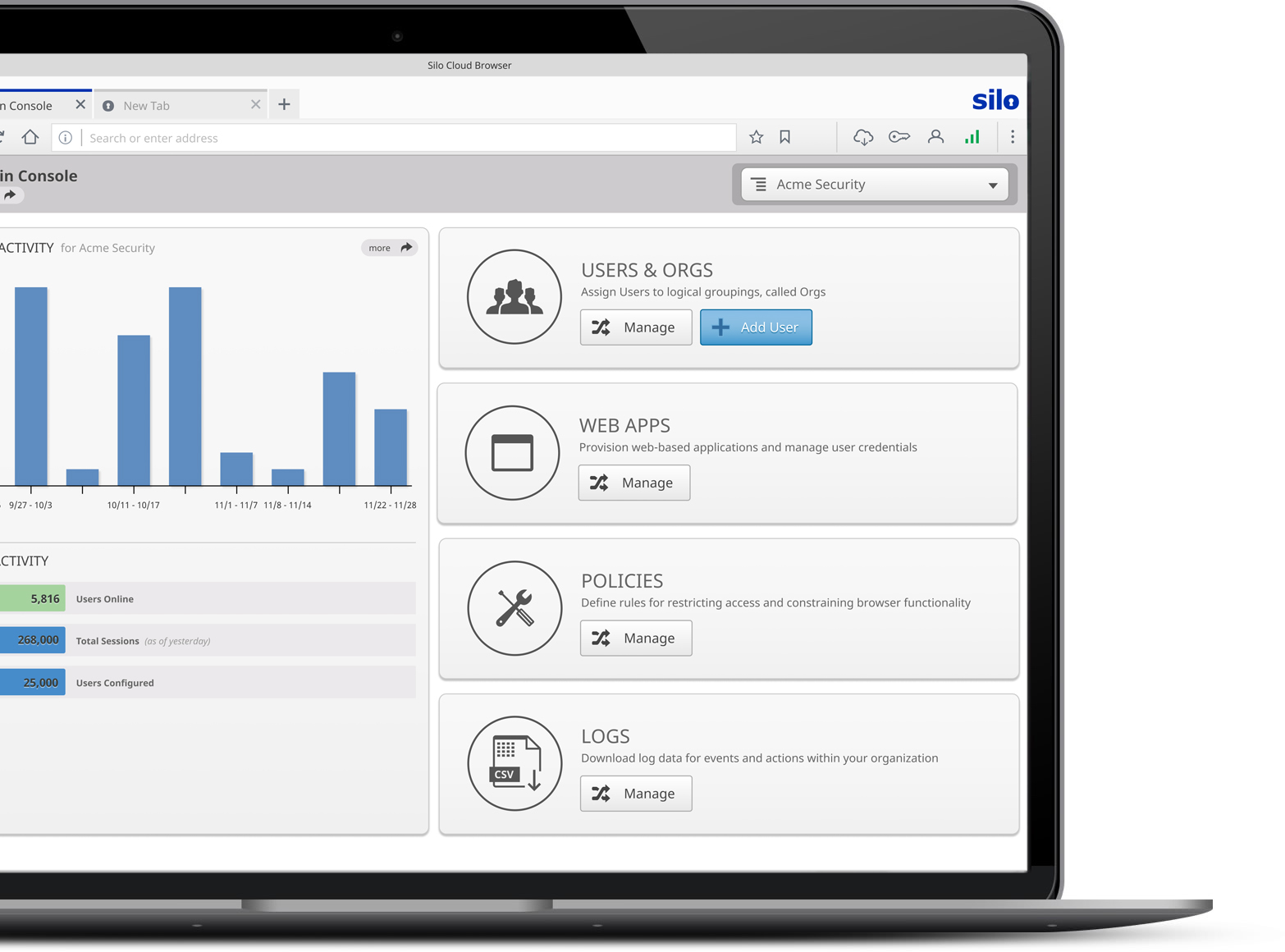 Web isolation and more
The Silo Platform, made up of Silo Cloud Browser and Silo Research Toolbox, creates a perfect isolation layer between users and the web, delivering a remote browser session that keeps web code from reaching the environment or end device. Enterprises and government agencies use Silo products to strengthen and simplify their security architectures, give users secure web access, control sensitive data, apps, and workflows, and conduct critical web research.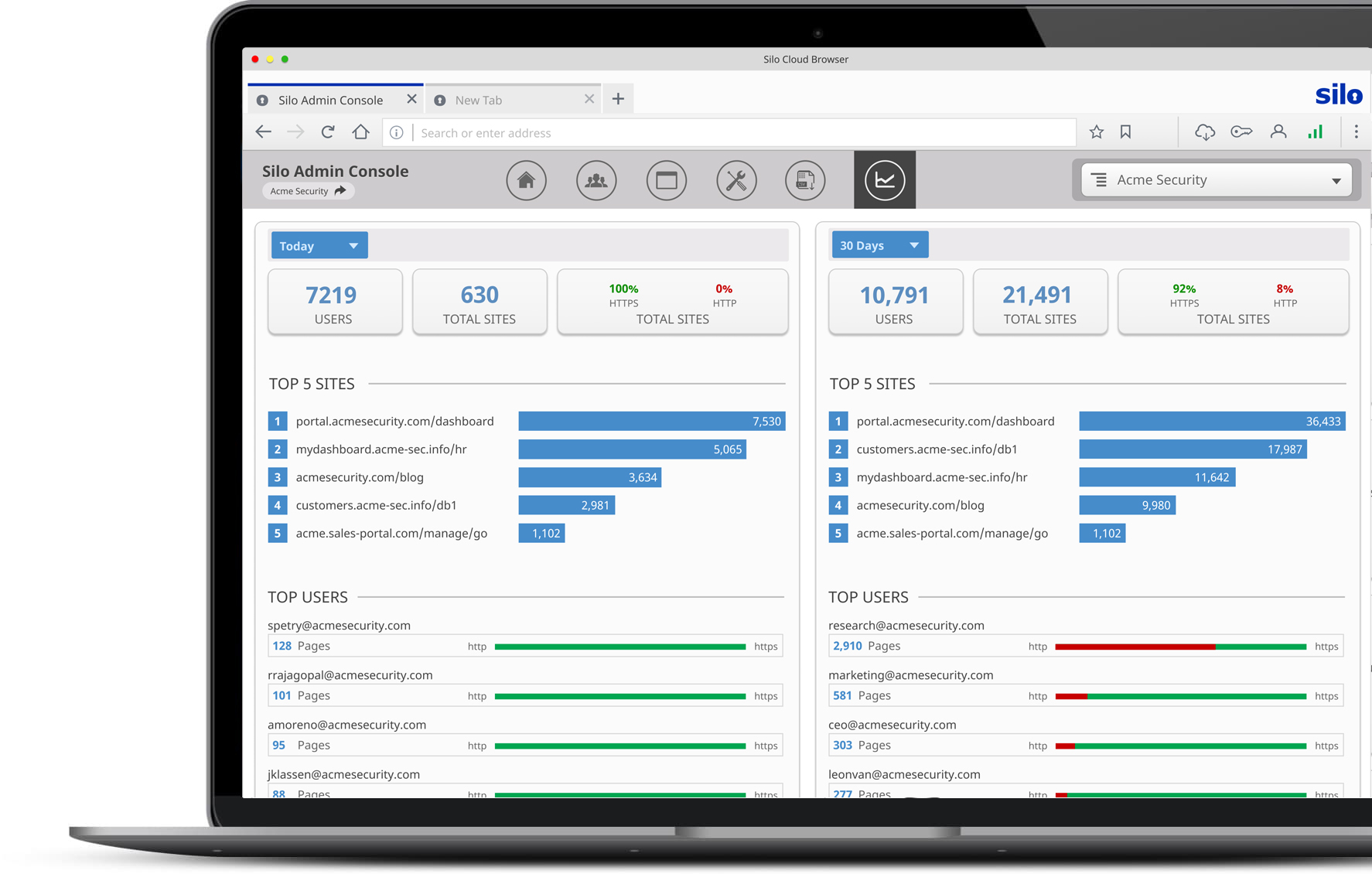 Silo Cloud Browser
The browser connects the modern world, and unfortunately, it's also the primary source of cyber attacks. Every click means risk to the business, and IT has no mechanism to control workflows or enforce policies. The web browser has become the unmanageable engine of modern enterprises.
Silo Cloud Browser:
• Provides security and control that is missing from traditional browsers.
• Isolates all web data and code execution from endpoints.
• Embeds security, identity, and data policies directly into the web.
LEARN MORE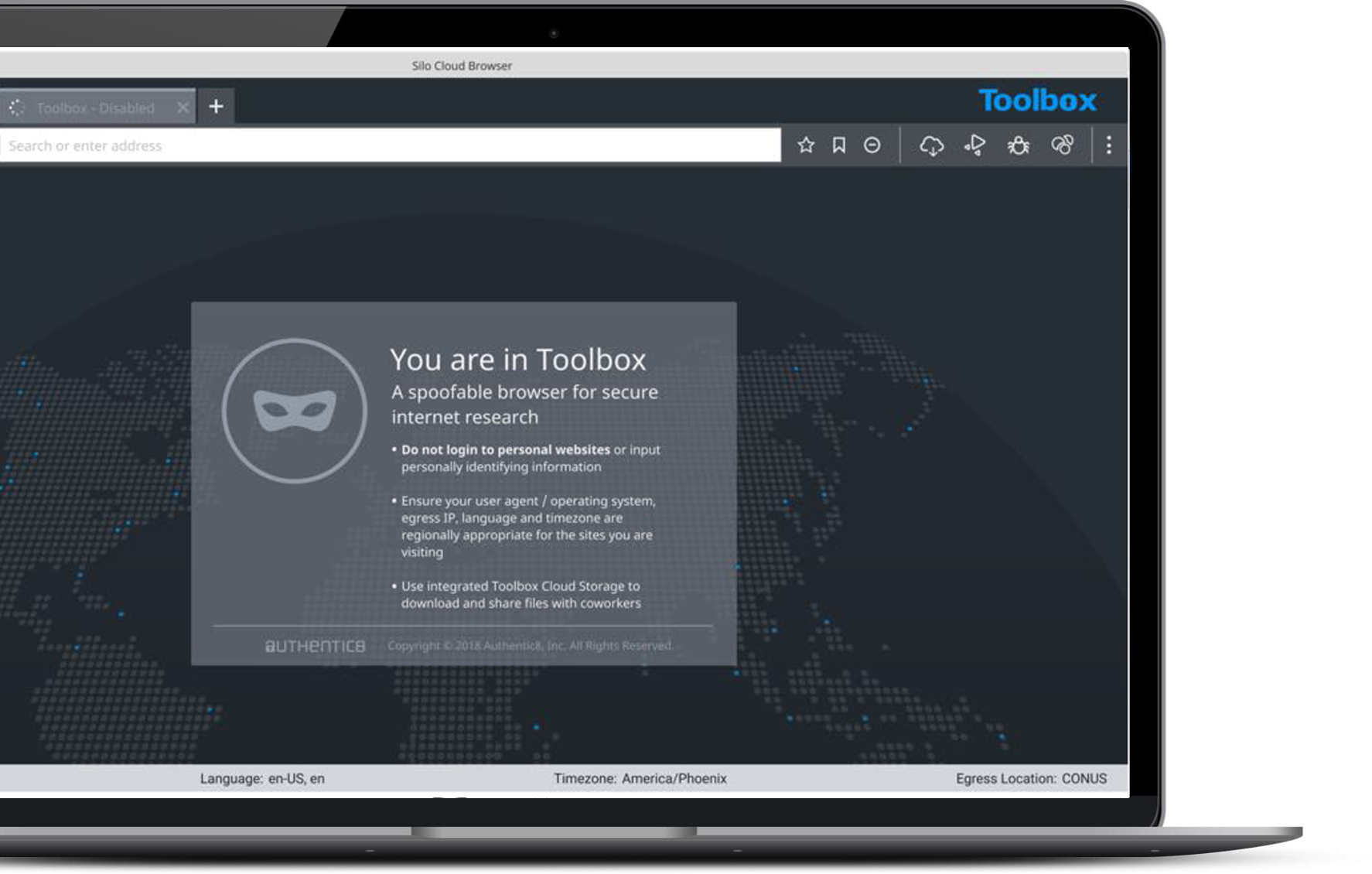 Silo Research Toolbox
Any open source intelligence collection starts with the browser. Researchers need a browser that doesn't expose them. Silo Research Toolbox is an isolated container designed for researchers collecting information off the web.
Researchers can:
• Access websites from local IP addresses.
• Spoof their browsing platform.
• Collect data without revealing their identity or exposing their resources to exploit.
Learn More