The Browser for a Zero Trust Web
Traditional browsers run on blind trust. Silo assumes zero trust by running the browser in the cloud.

This demo not available for mobile devices. Visit this page on a tablet or computer to try our Zero Trust Browser, or contact us about a demo today.
Web code can't be trusted. Organizations know that every page view means risk to the business. Silo restores your trust in the web through isolation, control and audit of the browser.
Isolate
Silo executes all web code on our servers. Nothing touches your endpoint, and untrusted endpoints can't corrupt your environment or your data.
Control
IT-defined policies are embedded in the browser profile. Control the browser and govern use of the web, just like you would any enterprise solution.
Audit
Centralized, comprehensive, and encrypted audit logs of all user and admin activities. Reduce your costs of compliance and oversight.
Silo puts you back in control of the web.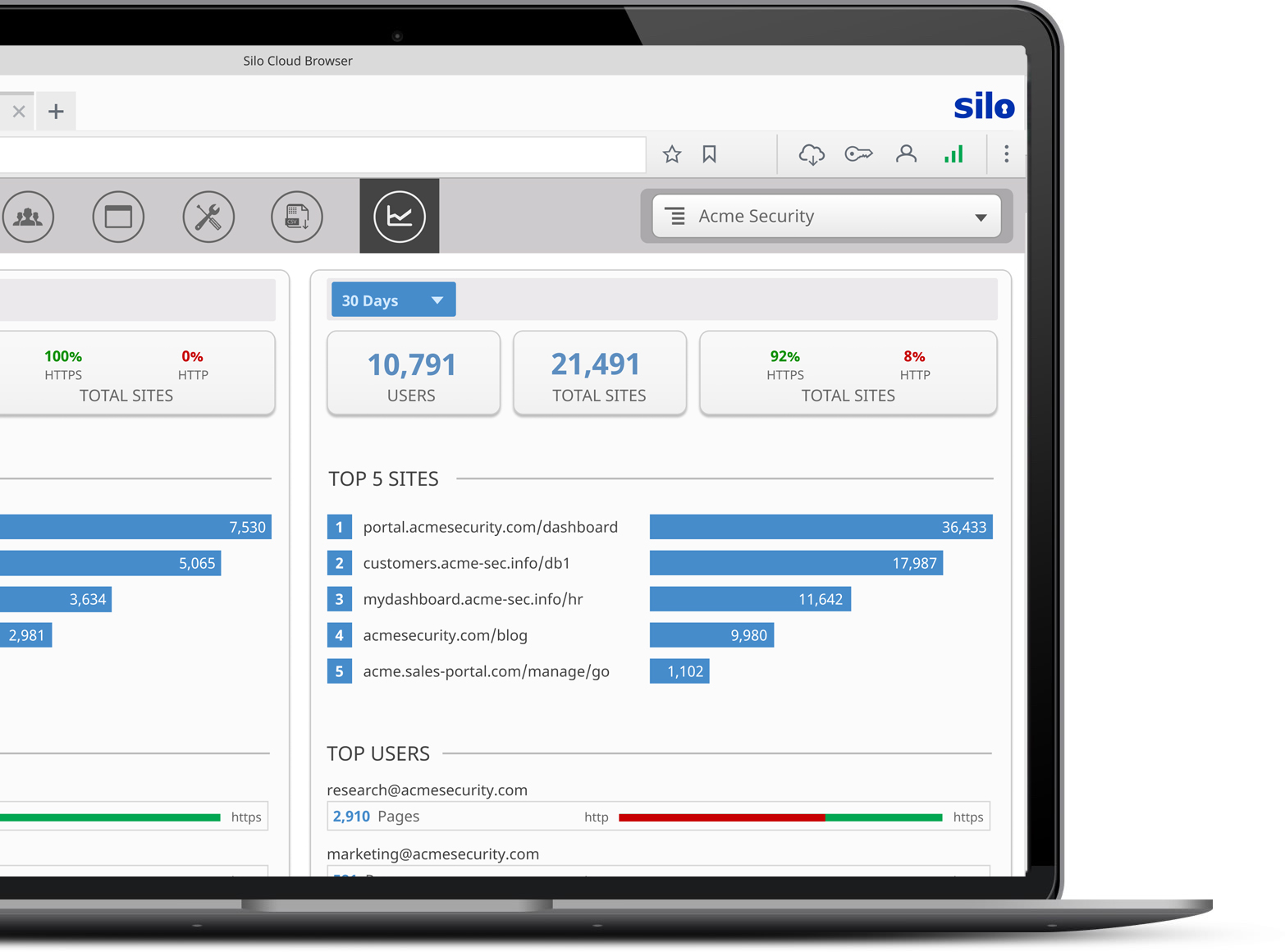 Mitigate risk
Shift your attack surface area off your network and devices to disposable, anonymous cloud infrastructure.
Reduce cost and complexity
Simplify your IT stack. Stop spending on "next-gen" anything. Gain leverage with a centralized, managed browser instance.
Enable access
Improve productivity and satisfaction across the user community. Give them access to the web without exposing your company to risk.
LEARN MORE ABOUT SILO