Healthcare Professionals Trust Silo
Get rid of web cybersecurity and compliance blindspots with a cloud browser.
Request a Demo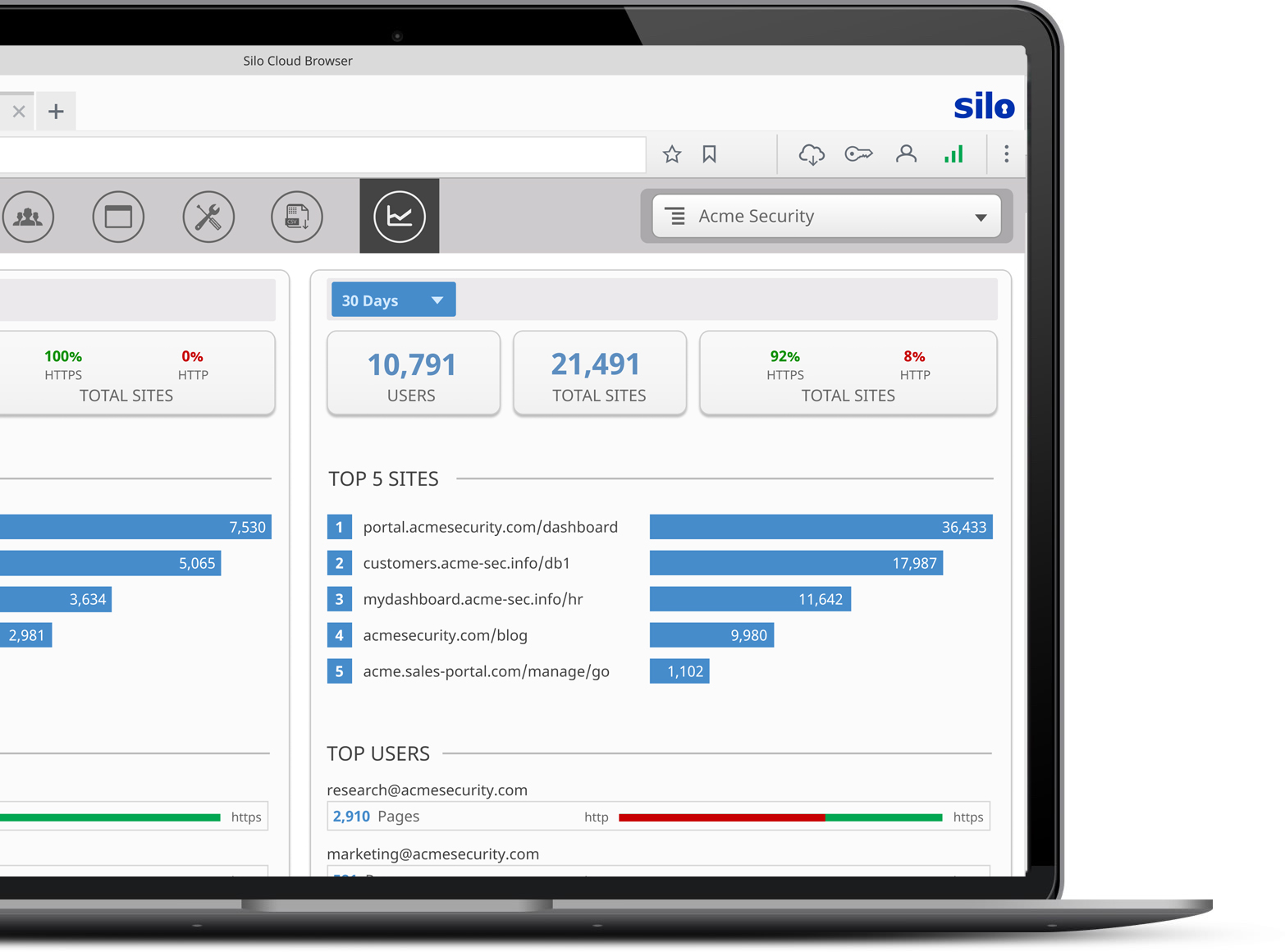 Conducting confidential research, accessing the web when traveling between offices, clinics and hospitals, personal browsing: these are just three of the many ways Silo has re-opened the web for doctors, scientists, patient care providers and healthcare networks. Silo puts healthcare firms back in control when employees go online, by maximizing oversight, security and compliance, while improving productivity.
See how Silo keeps employees productive.
Launch Silo Now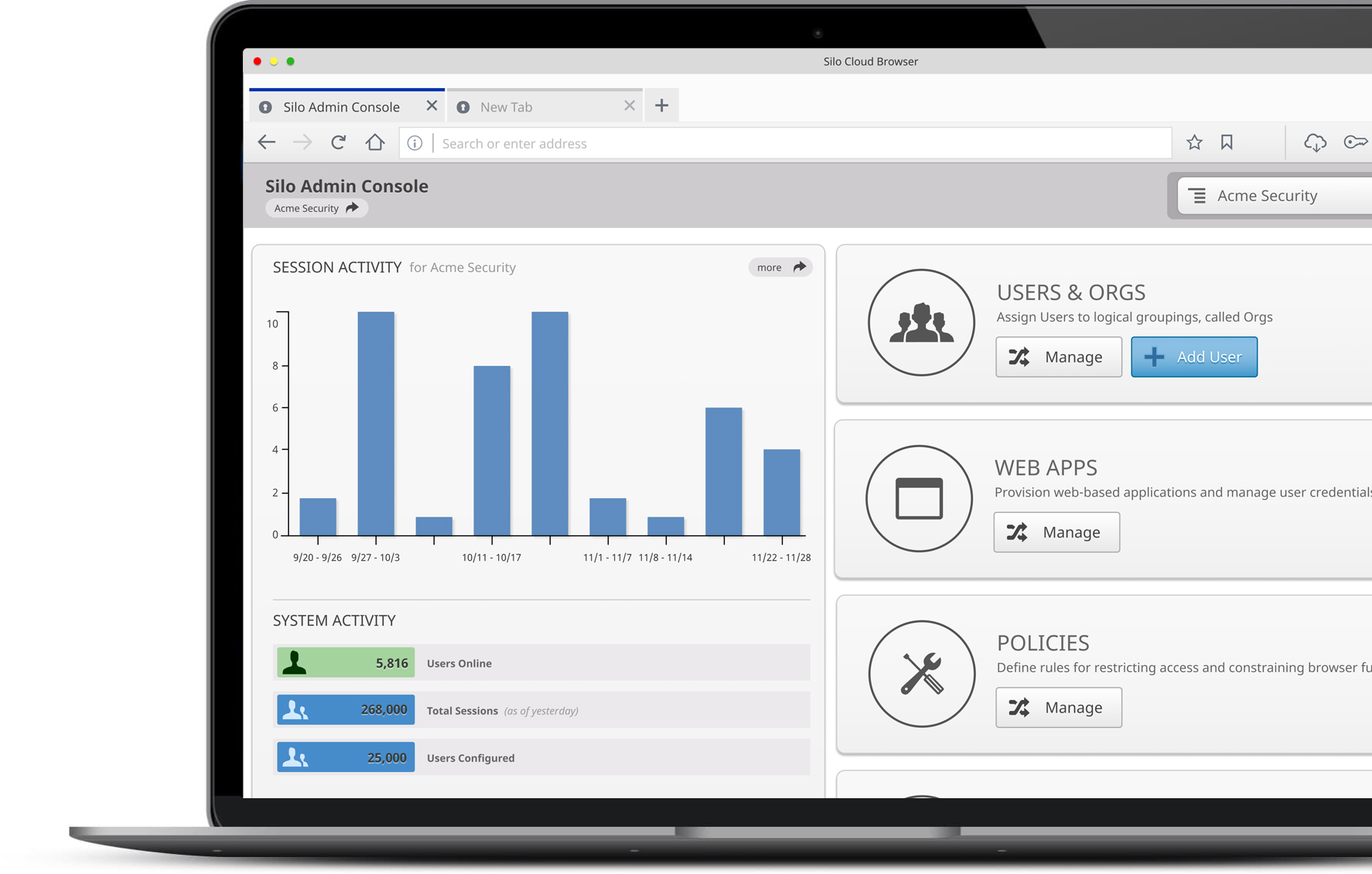 Why healthcare professionals trust Silo.
The Cloud Browser. Healthcare payer networks, life science companies and healthcare providers rely on browsers for research, discovery, online training, web mail, and to access personal web resources like social media. Leaking or co-mingling personal web content with HIPAA or PII content presents profound risk to payers and providers alike. This reliance on traditional browsers has created dangerous cybersecurity and compliance blindspots.
More than 98% of external attacks on enterprises occur over the public internet. — Gartner
With Silo, the secure browser-as-a-service, this local attack vector is eliminated when team members access the web.
Secure web access
Many healthcare professionals work at multiple facilities everyday. Regular browsers put organizations at risk each time employees go online. Silo delivers "anywhere, anytime" web access, risk-free.
Compliance and control
Silo sessions are built with embedded policies defined by your team. User actions are logged and encrypted, which facilitates compliance reviews and post-issue remediation.
Personal web use
Tough work schedules are the rule for doctors, nurses and administrative staff. Webmail, social media, shopping from the office? Silo reconciles cybersecurity with work/life balance.
No more cybersecurity and compliance blindspots when employees or contractors go online with Silo.