Many believe a VPN will protect users against online privacy violations and web-borne exploits. But how far can you really trust VPN?
Many believe a Virtual Private Network (VPN) will protect users against online privacy violations and web-borne exploits. But how far can you really trust VPN? A new report by Authentic8 provides answers that may surprise you.
VPN creates an encrypted data "tunnel" between the user's computer and a secure server - on the corporate network, for example - that can also serve as a springboard to the web. Still, this secure tunnel is not sufficient. Over the more than 20 years that VPN has been around, its limitations have become obvious.
Yes, VPN can make connecting with networks and resources across the web more secure. What is often overlooked: VPN still allows web code to pass through to the locally installed web browser.
This opens the door for malware and spyware infiltration as well as data exfiltration, localization and de-anonymization by third parties. In last week's blog post, we focused on the "online privacy" promise of VPN. We showed how all too frequently and all too easily, that promise is broken - due to the inherent weakness of local browsers, VPN configuration problems, bugs, and sneaky "free" VPN service providers.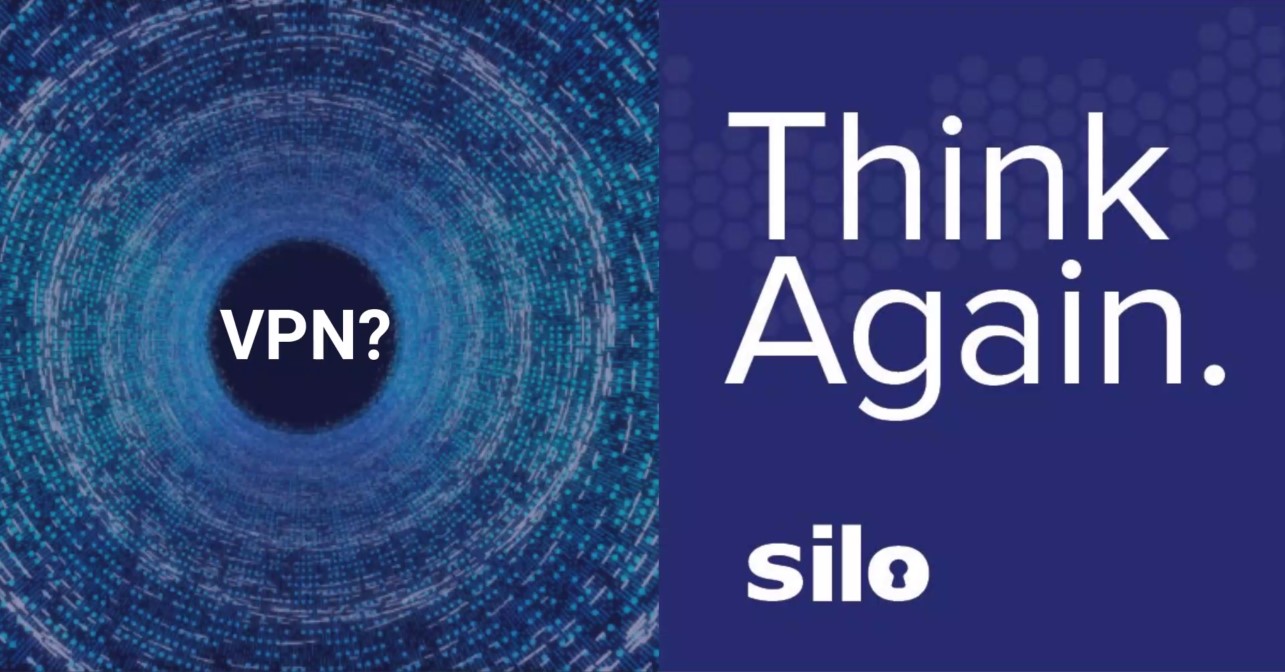 Yet privacy is only one part of the picture when looking at VPN. What about its implications for IT security? Or the impact VPN has on productivity, especially in fast-moving firms which depend on speedy and secure web access?
To help organizations avoid the misconceptions and problems associated with VPN, we are addressing these and other relevant questions in our new in-depth report VPN for Secure and Private Web Access? Think Again. What to expect?
"We Love Our VPN..."
...said no one ever. The explanation is simple. VPN's shortcomings are felt most by businesses and organizations that depend on secure web use, consistent access policies and non-attribution when team members access apps and websites. In addition, slow VPN speeds are a frequent cause of employee frustration and productivity losses.
Are you thinking about deploying or expanding VPN in your business, and are the following criteria important for your considerations?
privacy, anonymity and location masking
protection against malware and spyware
manageability
Then you should find out why VPN cannot ensure the secure and anonymous web access you are looking for. Read Think Again- VPN may not be what you need. Or perhaps you're currently using it, and are...
Fed up With VPN? Take Back Control Online.
So you know already that VPN doesn't offer the all-encompassing protection against privacy violations and data breaches that many - including more than a few IT professionals - still believe it does? What's the alternative?
Glad you asked. Major banks and investment houses, leading law firms, and more than 100 government agencies have found an answer. They are relying on a new approach - browser isolation in the cloud. What is driving this trend?
In the words of John DeSimone, Raytheon's VP of Cybersecurity and Special Missions: "With global critical infrastructure systems under constant attack, organizations need flexible access to the most advanced technology possible to ensure resiliency."
The defense and cybersecurity giant chose Silo, the secure cloud browser delivered by Authentic8, to protect its global mission partners. Try it now and find out how it will put your organization back in control on the web.
Read the other posts of our VPN miniseries: