Measurable and Immediate Impact
Your world gets simpler when your users disconnect from the web. And you can embrace cloud-based business applications without loss of control.
Request a Demo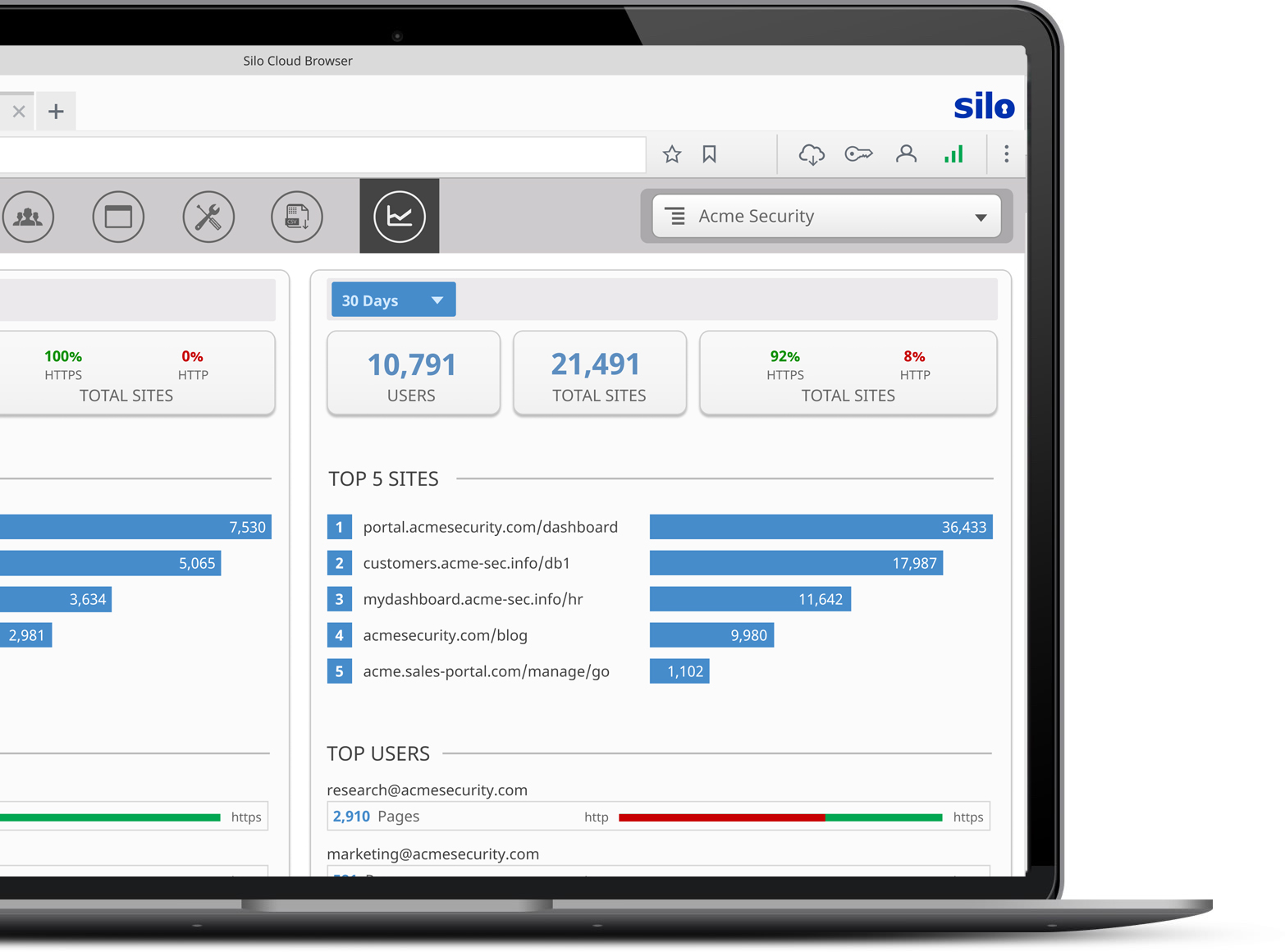 Silo is the leading secure web browser
Adding more technology solutions in order to manage risk isn't the answer. By shifting exposure away from your network and devices, not only do you reduce your risk, but your internal process improves. With a configurable, centrally managed browser you unlock the power of SaaS.
Silo customers can measure their bottom line impact. Once Silo is deployed, customers experience:
53%
Less time spent responding to security incidents.
46%
Less time spent on log analysis and reporting.
34%
Less time spent managing exception requests.
30%
Or greater reduction in bandwidth consumption.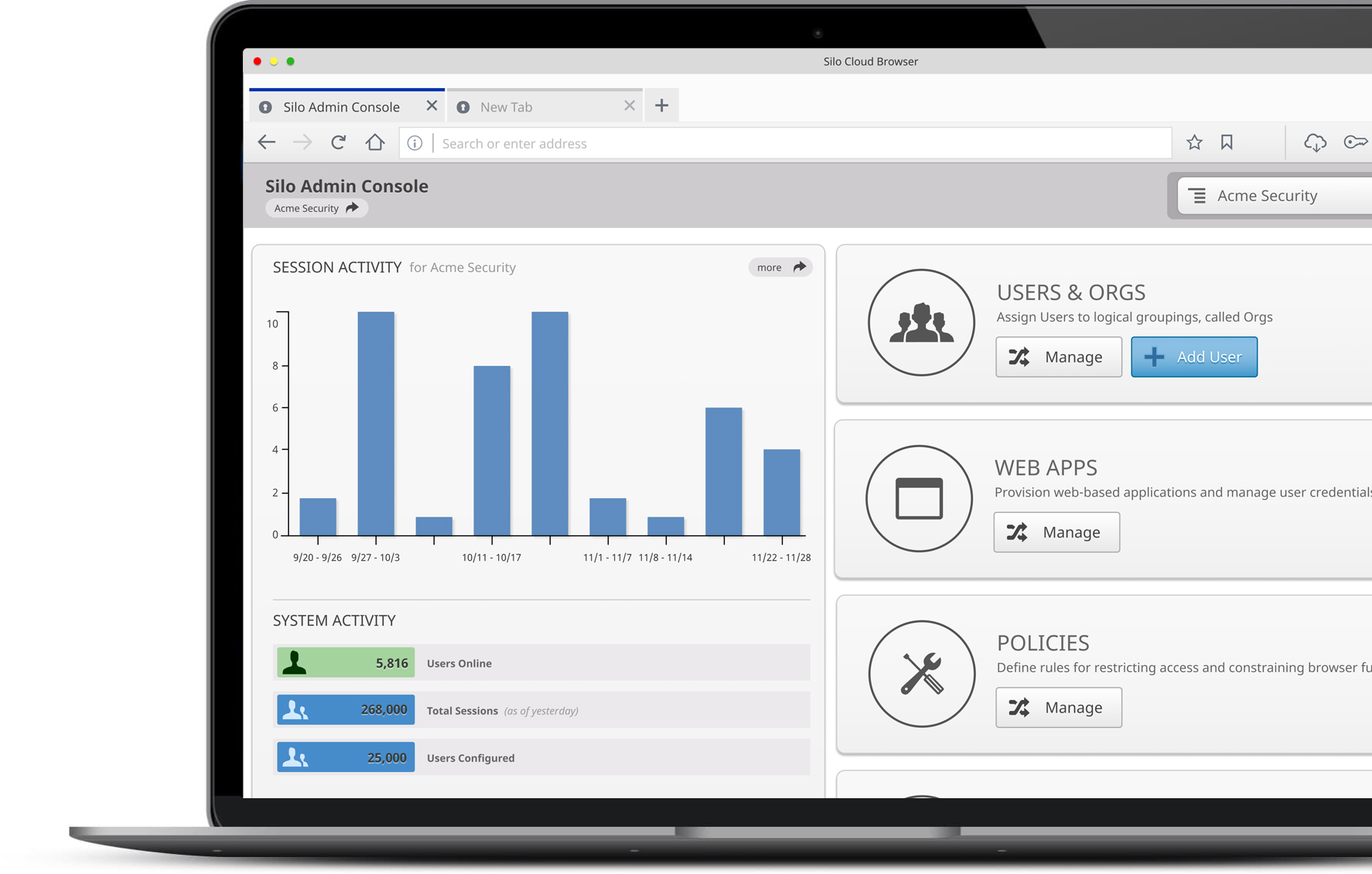 Silo flips the browser from a liability to an asset
Do the math. You're spending more than you think trying to manage the web: On AV, CASB, SWG, VPN, SIEM, and more. Point solutions try to give IT a better handle on the risk associated with the web.
But none of them focus on exposing the user to this risk – the browser.
Silo makes the browser a fully managed asset, improving security and governance while lowering costs.