Streamline OSINT collection efforts
Silo Research Toolbox protects OSINT analysts from adversaries with a virtual, distributed, managed attribution platform.
Request a Demo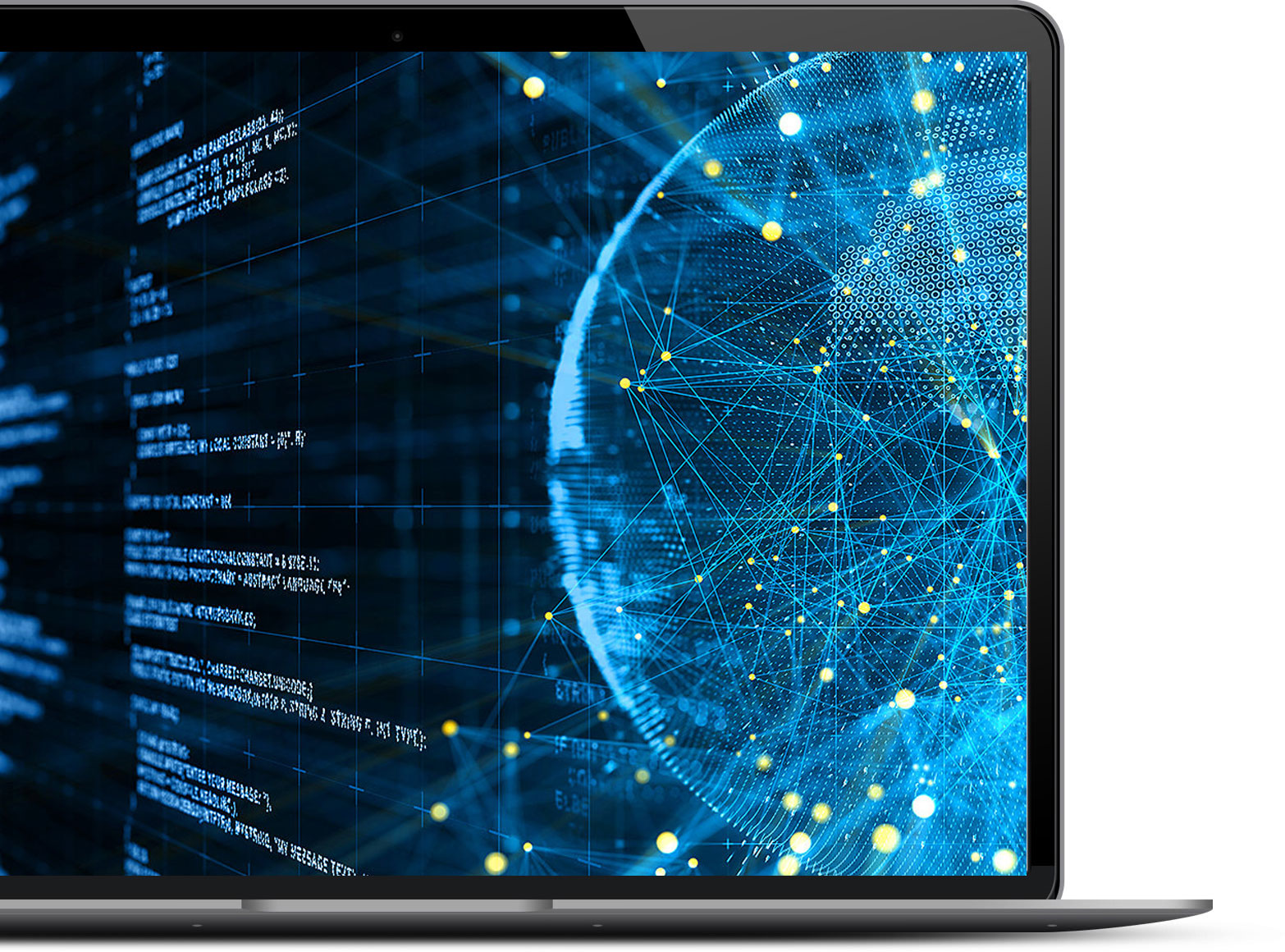 Home-grown solutions are no longer sufficient for open-source intelligence collection
Using the local computer and network to collect open source content puts OSINT teams and investigators at risk. In order to minimize that risk, organizations use a variety of tools such as client-side virtualization, VPNs, segregated storage solutions and advanced malware scanning solutions. These are costly to deploy and the complicated IT management requirements create security and attribution gaps.
Request a Demo
"Ninety percent of intelligence comes from open sources."
- Lieutenant General Sam Wilson, USA (Ret.), former Director, Defense Intelligence Agency
Secure and anonymous OSINT collection
Silo Research Toolbox is a managed attribution platform built in the cloud and designed for the demands of OSINT teams. Toolbox protects analysts and the organization during the information gathering process and keeps researchers compliant through collection, collaboration, and production. Toolbox gives analysts an isolated browsing platform for accessing social media sites, forums, and other web-based resources without ever touching the web.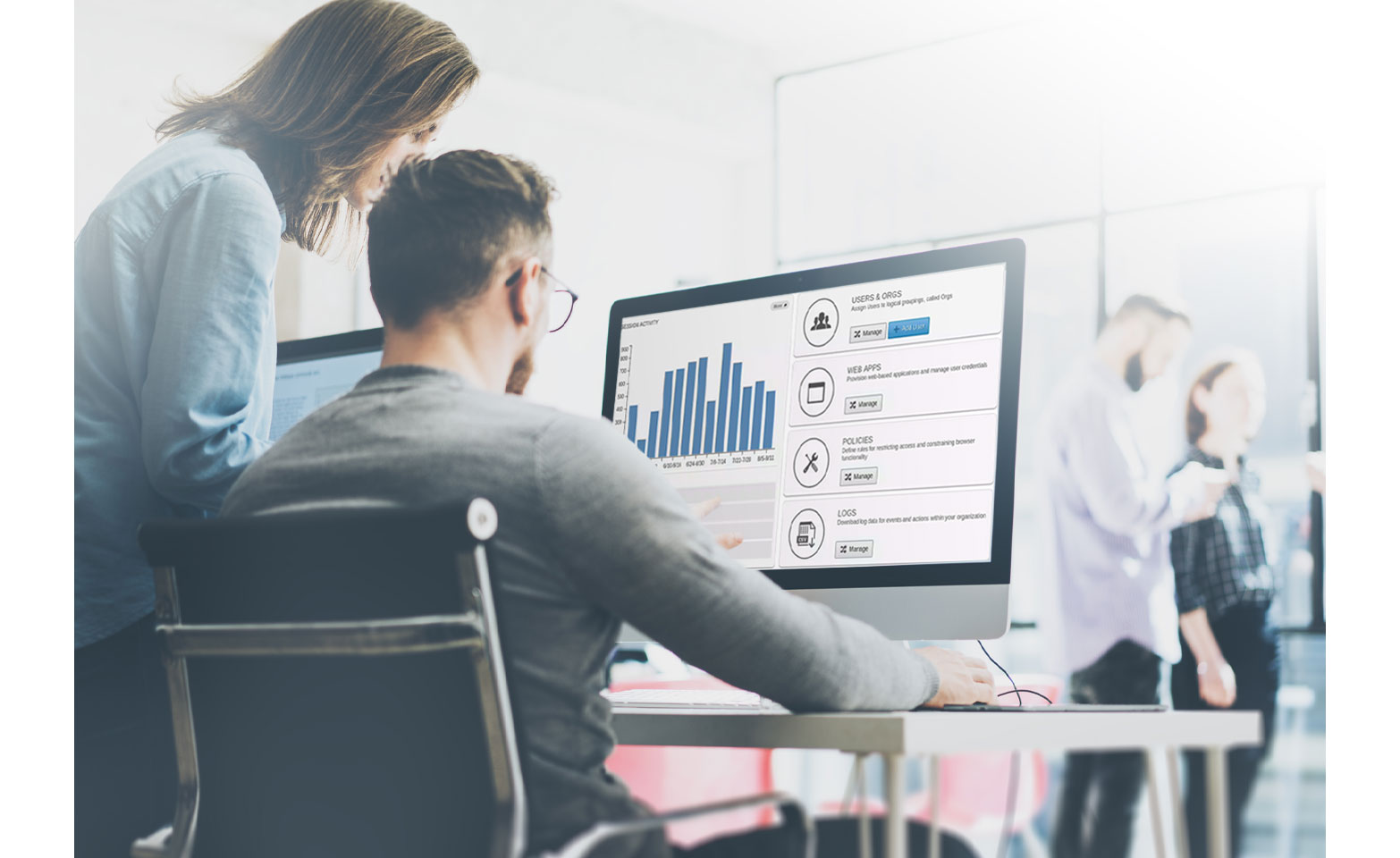 Professional grade OSINT production platform
Silo Research Toolbox provides complete isolation from all web content through a network of cloud-based virtual browsers distributed across geographies. Silo Research Toolbox allows customization of browser parameters including platform, language, time zone, keyboard settings, and more. Not only does Silo allow researchers to blend in with other local resources, customization enables analysts to widen the scope of the research without compromising the investigation.
100% isolation of all web content off-device and off-network, isolating endpoints from malicious code, cookies, and trackers

Non-attribution of the analyst, or spoofed attribution through geographically distributed egress nodes

Disposable browser sessions, purging all cookies, trackers or other web content designed to surveil users
Collect evidence across multiple target properties and browsing sessions
Multiple, separate virtual windows support simultaneous collection actions across resources and networks. Share research materials with other investigators with cloud-based storage
Page content flattening and capture with annotation and integrated, encrypted cloud-based storage

Out-of-band language translation to convert to the local language without disclosing analyst intent

Analysis of web source content and IP packet transactions for deeper investigation into counter-party resource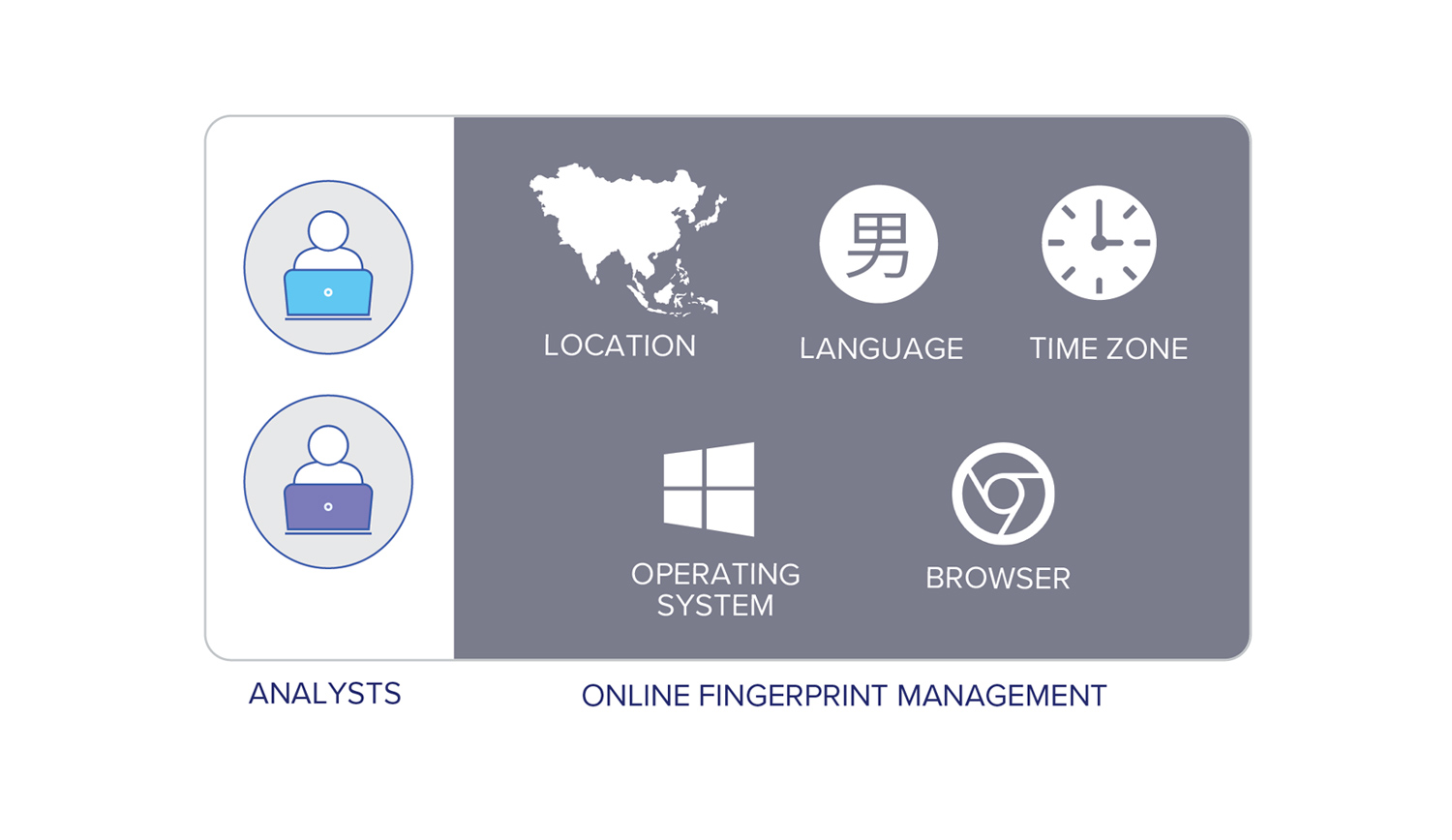 Obfuscate research activity with complete anonymity and localization tools
Tipping off the target of an investigation can ruin months of painstaking work. Silo allows customization of browser and platform parameters, including language, time zone, keyboard settings, and more. Analysts blend in to the local environment through a network of globally distributed egress locations.
Exit to the internet in the target region, even the dark web without revealing analyst IP

Configure platform parameters specific to the environment

Translate foreign content after the fact, minimizing your footprint on the destination site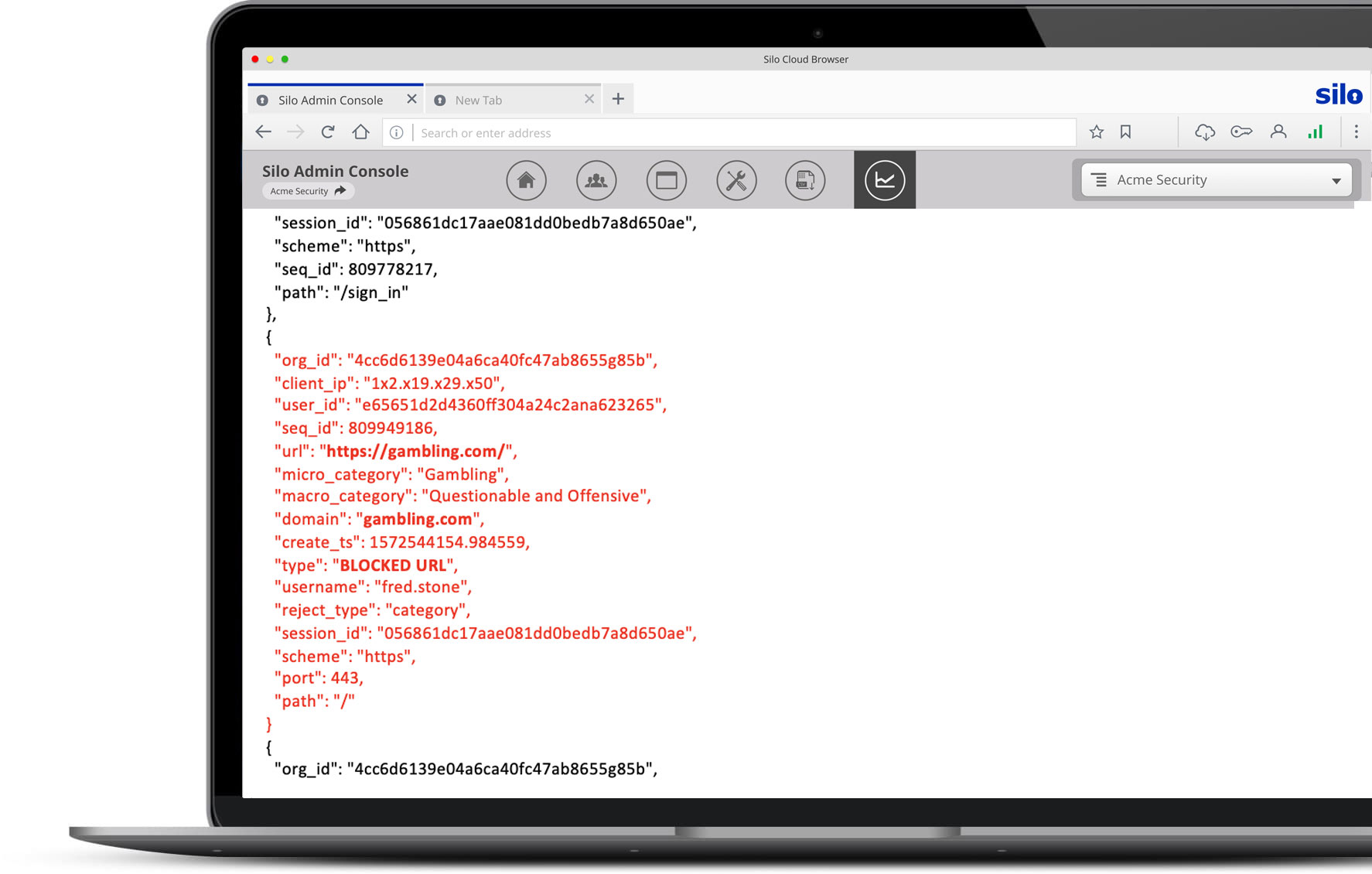 Enforce analyst usage and compliance requirements while conducting research
Analysts need to access web resources that fall outside of standard corporate policies. Silo Research Toolbox logs all analyst activity in encrypted audit logs. Compliance teams can review analyst activity and remediate issues. Customer-managed encryption keys maintain a proper chain of control for non-repudiation of activity logs
Centralized, comprehensive real-time logs of all user and admin web activity

Log data encrypted with customer-managed keys, with authenticated API-based extract

Download content timestamp and hash values logged to defend the authenticity of collections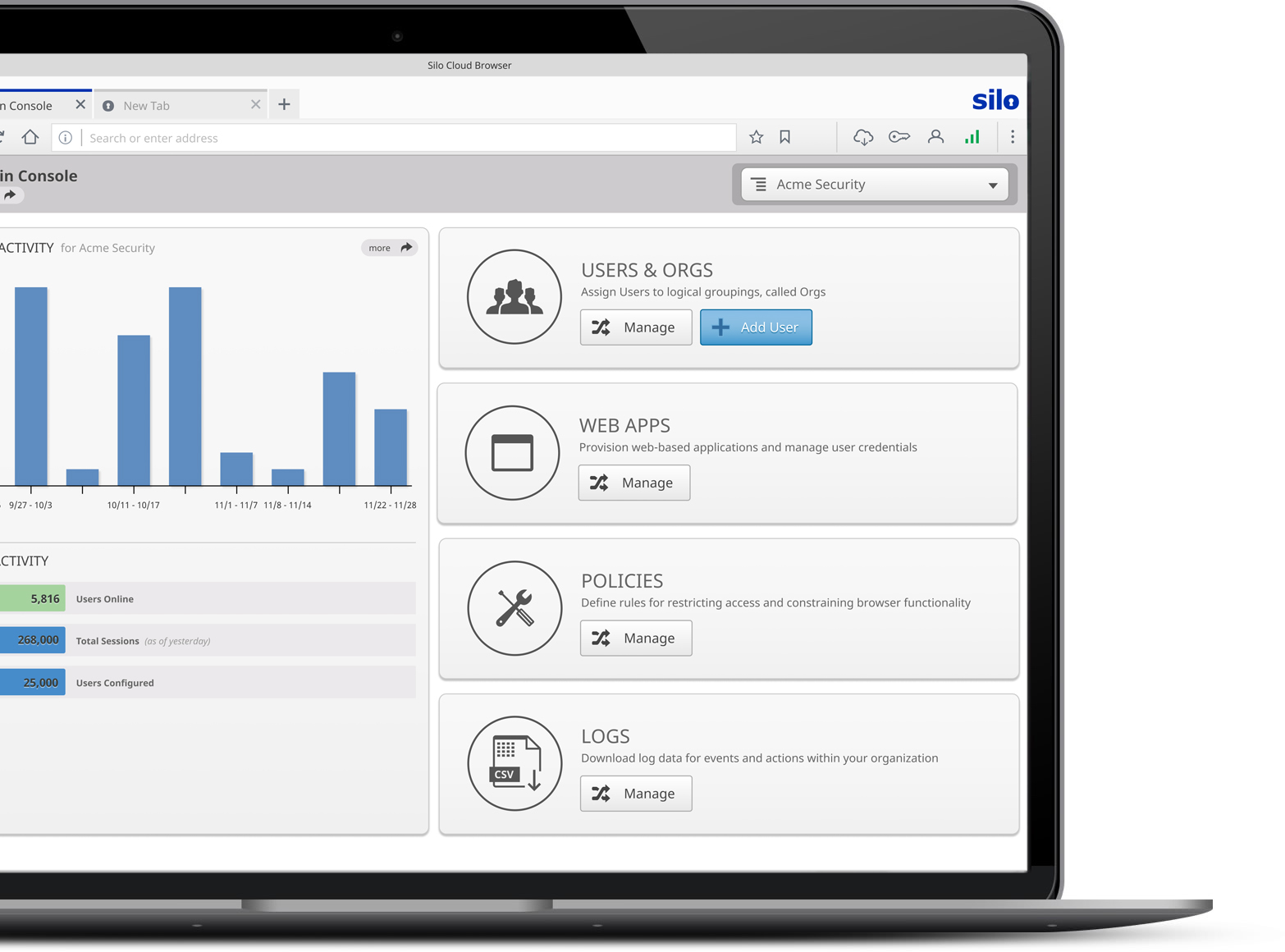 Enterprise administration, security and control
As a cloud-delivered platform, Silo Research Toolbox is administered and monitored centrally. Policies, entitlements, and audit can be managed globally or by sub-groups. Admins can sync Silo policies with Active Directory to mirror the organization's AD OU structure. And URL access, tool capability, and data policies can be defined based on specific workgroup requirements.
Centralized, cloud-based management of all user permissions and entitlements

A single platform for managing exceptions or revoking access

Enable device access rules to allow fully compliant capture from alternate devices or networks