Tech is a Tough Business.

From Consumer electronics to cybersecurity vendors, Silo has your back.
Request a Demo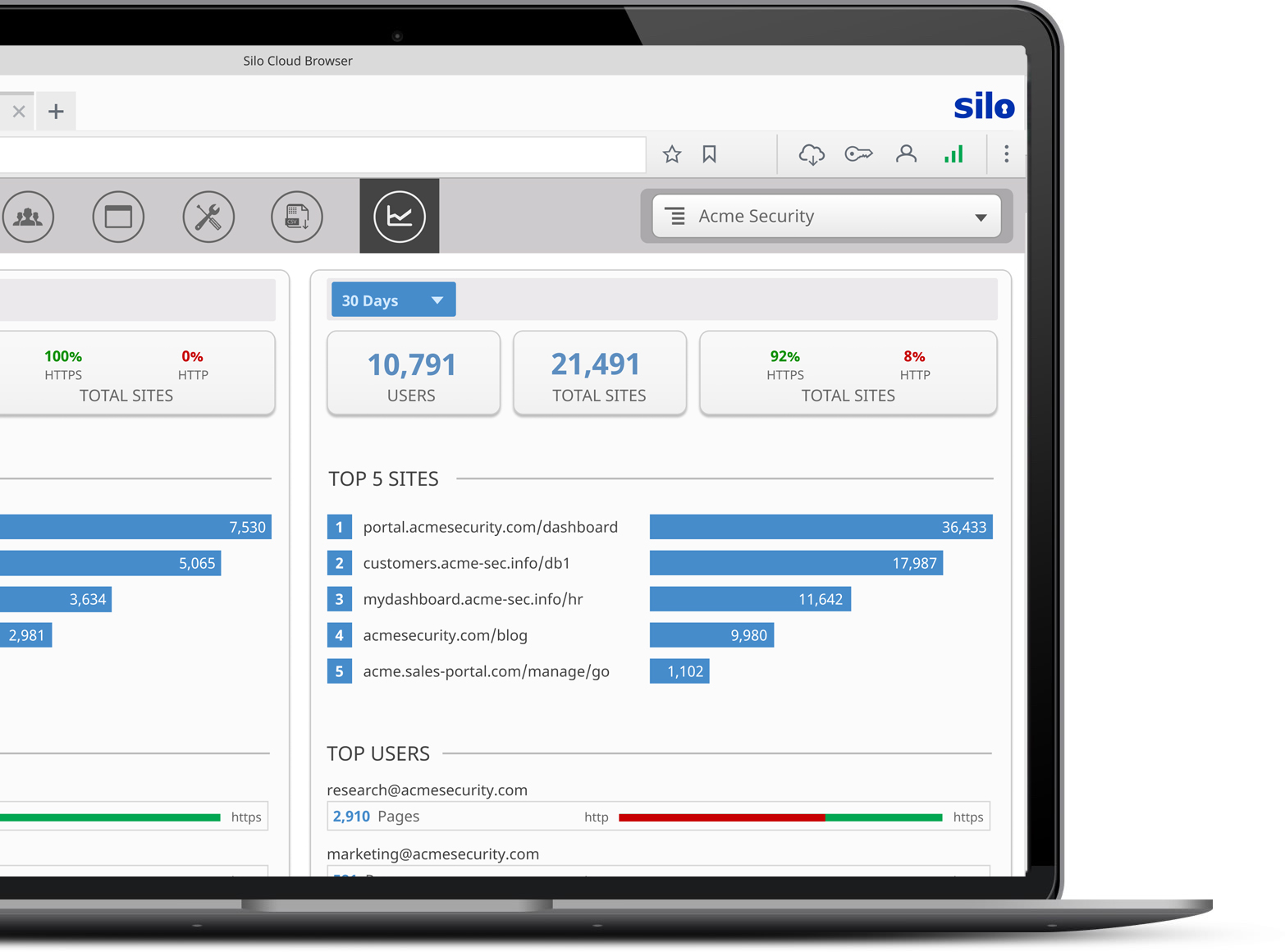 Silo gives research teams a spoofable remote environment for accessing the web.
Product researchers and IP theft investigators at technology companies need access to code and content that should be kept off the firm's network. They visit high-risk websites and connect from abroad. Regular browsers expose firms to risks they cannot afford anymore. From consumer electronics to cybersecurity vendors, Silo has their back.
More than 98% of external attacks on enterprises occur over the public internet. — Gartner
With Silo, the secure browser-as-a-service, this local attack vector is eliminated when team members access the web.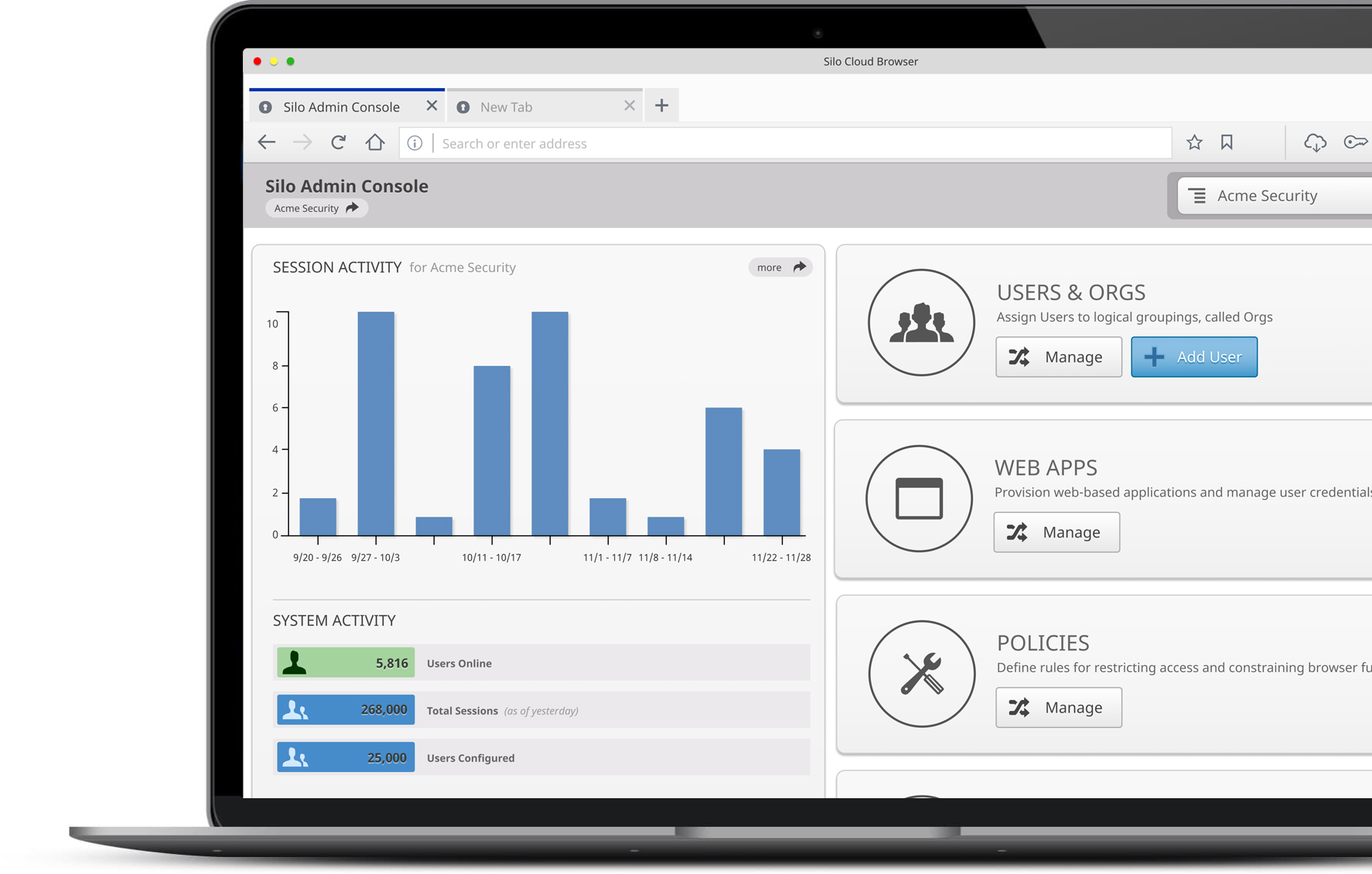 Silo puts tech companies back in control
Silo provides an on-demand, low impact, and completely insulated browser for Internet research without revealing location or identity. Firms report maximizing oversight and increasing productivity, while reducing web-related security incidents to zero.
Secure web access
Regular browsers put the organization at risk each time employees go online, from the office or from the road. Silo delivers "anywhere, anytime" web access, risk-free.
Anonymous online research
Local browser use risks disclosure of the organization's or the user's identity. It can alert the other side and break confidentiality. Silo provides complete anonymity instead.
Personal web use
Long hours are the rule, not an exception for high tech professionals. Webmail, social media, shopping from the office? Silo brings back cybersecurity AND work/life balance.