The Fiscally Responsive Browser
With Silo there are no browser based cybersecurity and compliance blind spots.
Request a Demo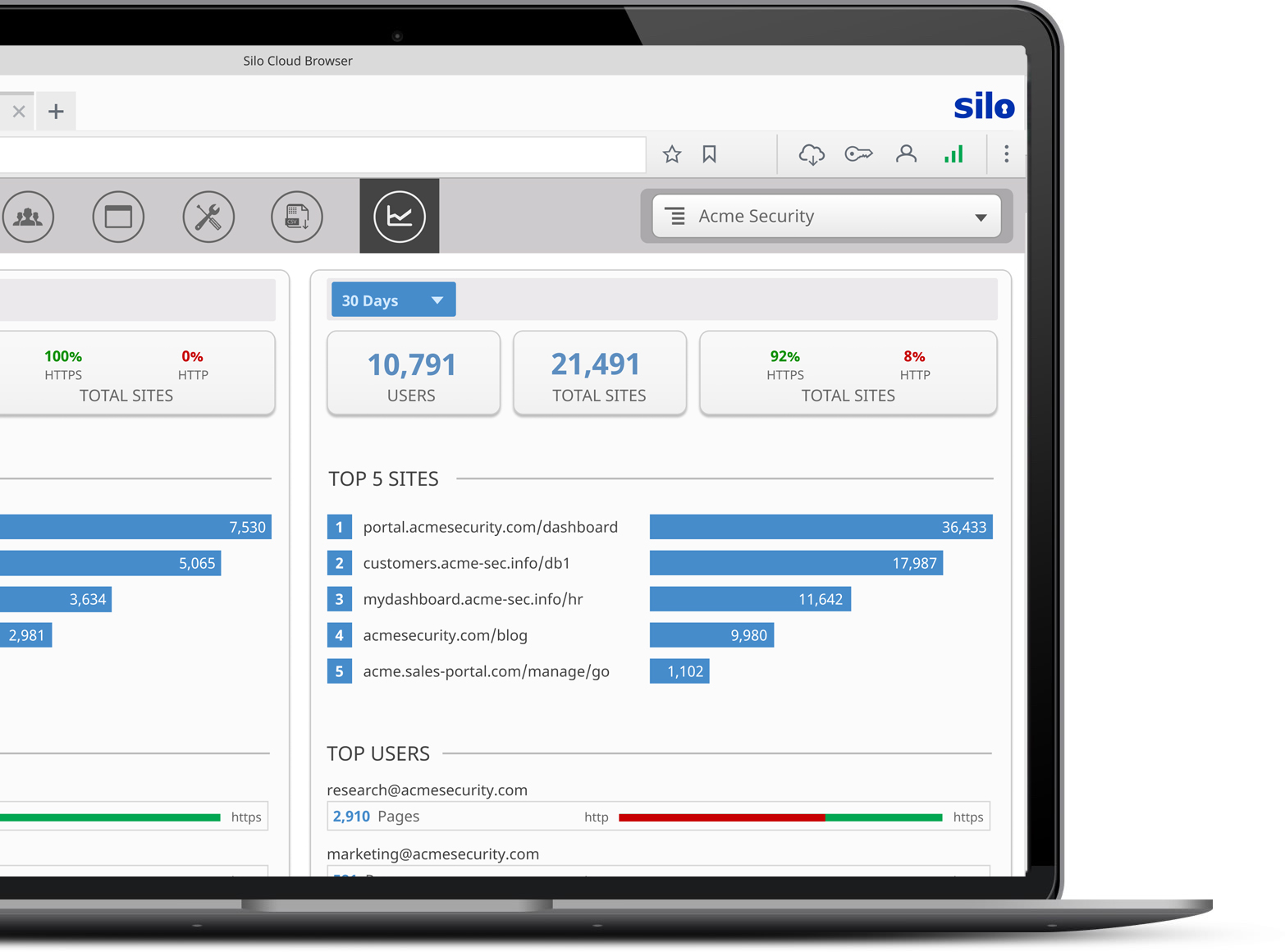 Banking, financial services, investment, FIU and compliance professionals depend on the web.
Many still rely on locally installed browsers to gather market intelligence, conduct KYC and BSA/AML research or fraud investigations online, or to access personal web resources like webmail or social media. This reliance on traditional browsers has created dangerous cybersecurity and compliance blindspots.
More than 98% of external attacks on enterprises occur over the public internet. — Gartner
With Silo, the secure browser-as-a-service, this local attack vector is eliminated when team members access the web.
Secure web access
Regular browsers put the organization at risk each time employees go online, from the office or from the road. Silo delivers "anywhere, anytime" web access, risk-free.
Compliance and control
Silo sessions are built with embedded policies defined by your team. User actions are logged and encrypted, which facilitates compliance reviews and post-issue remediation.
Personal web use
Long hours are the rule, not an exception for FiServ professionals. Webmail, social media, shopping from the office? Silo brings back cybersecurity AND work/life balance.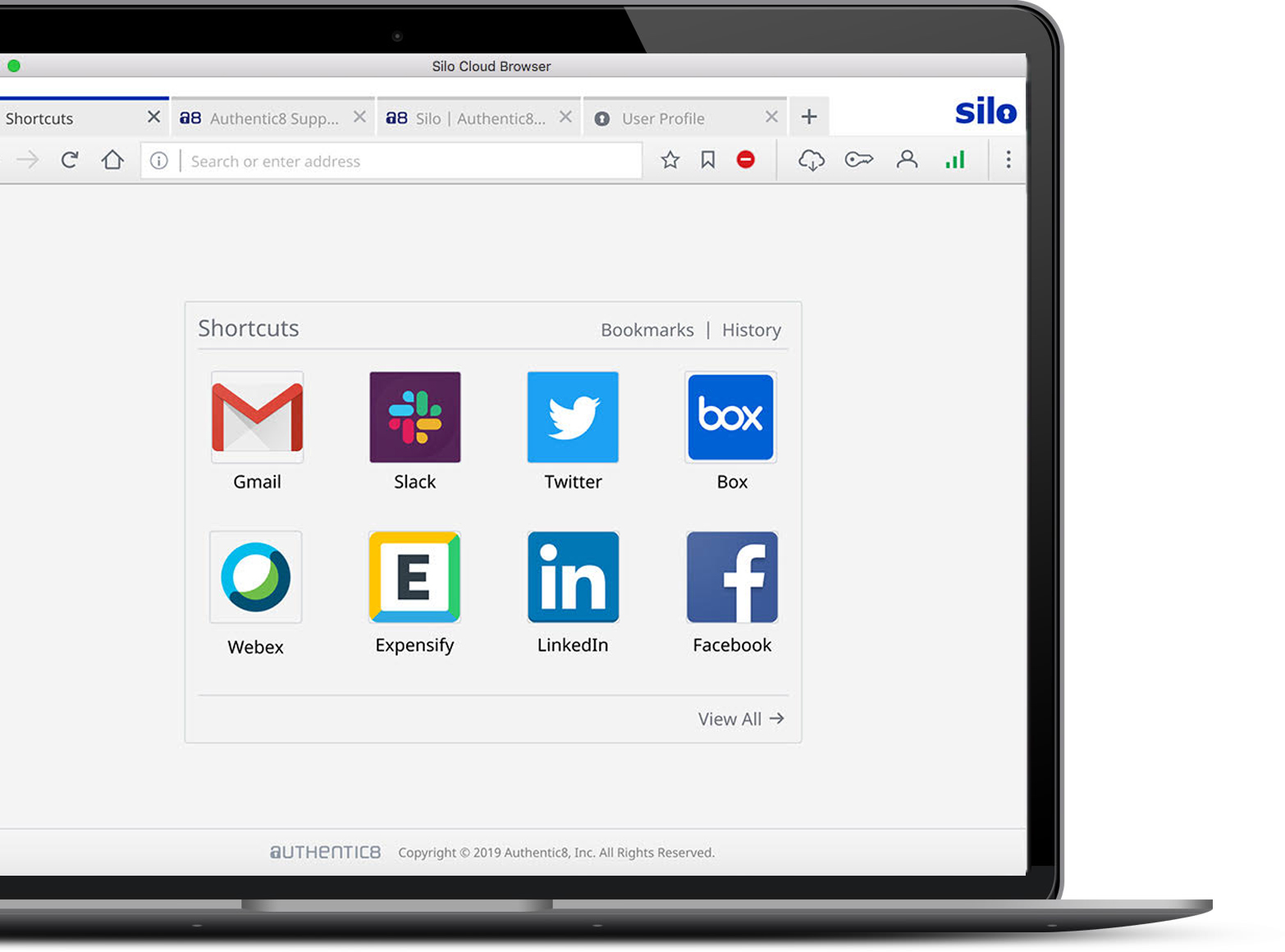 Let Silo put you back in control.
On Wall Street or in the local credit union office, the pressure from regulators is steadily increasing. Confidential market and case research, remote login and web access when traveling, personal browsing - Silo, the cloud browser puts financial institutions, investment firms and community banks back in control when employees go online, by maximizing oversight, security and compliance, while improving productivity.
Want to see what your employees would see?
Launch Silo