Investigating Financial Fraud Online is Risky Business
Tracking fraudsters online? Use Silo Research Toolbox to keep your investigations anonymous and secure while traversing the deep, dark web.
Request a Demo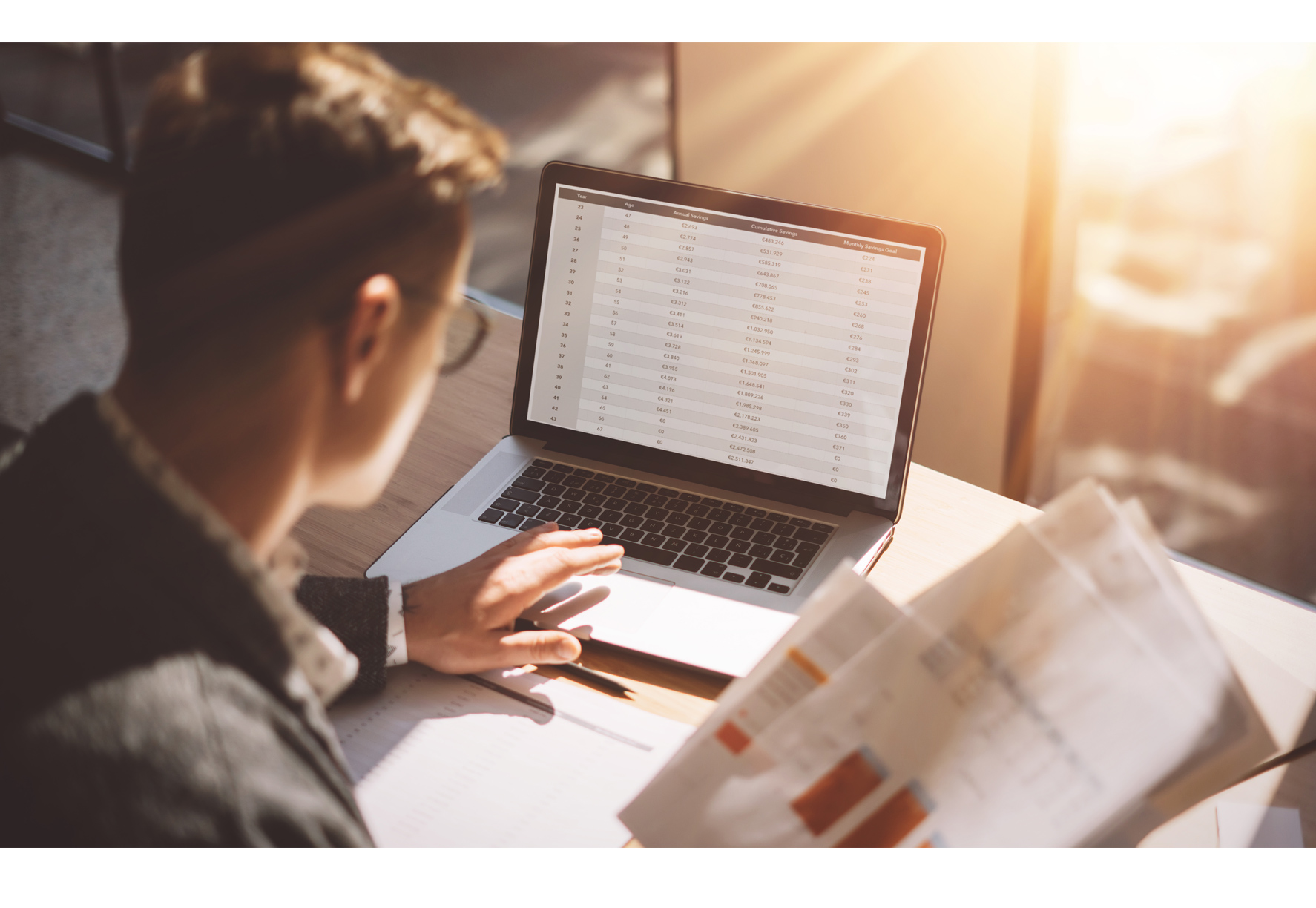 Escalating costs of financial fraud
For every $1 lost to fraud, the indirect spending associated with that loss is nearly $3. To regain control of these expenditures, financial institutions are fighting back to make online research and financial fraud investigations more cost efficient.
Using dedicated internal teams, banks, insurance providers, and financial services firms proactively scour the web to quickly expose and eradicate sources of fraud. Their ongoing efforts accelerate the investigative process, reduce external costs, and mitigate further financial risk.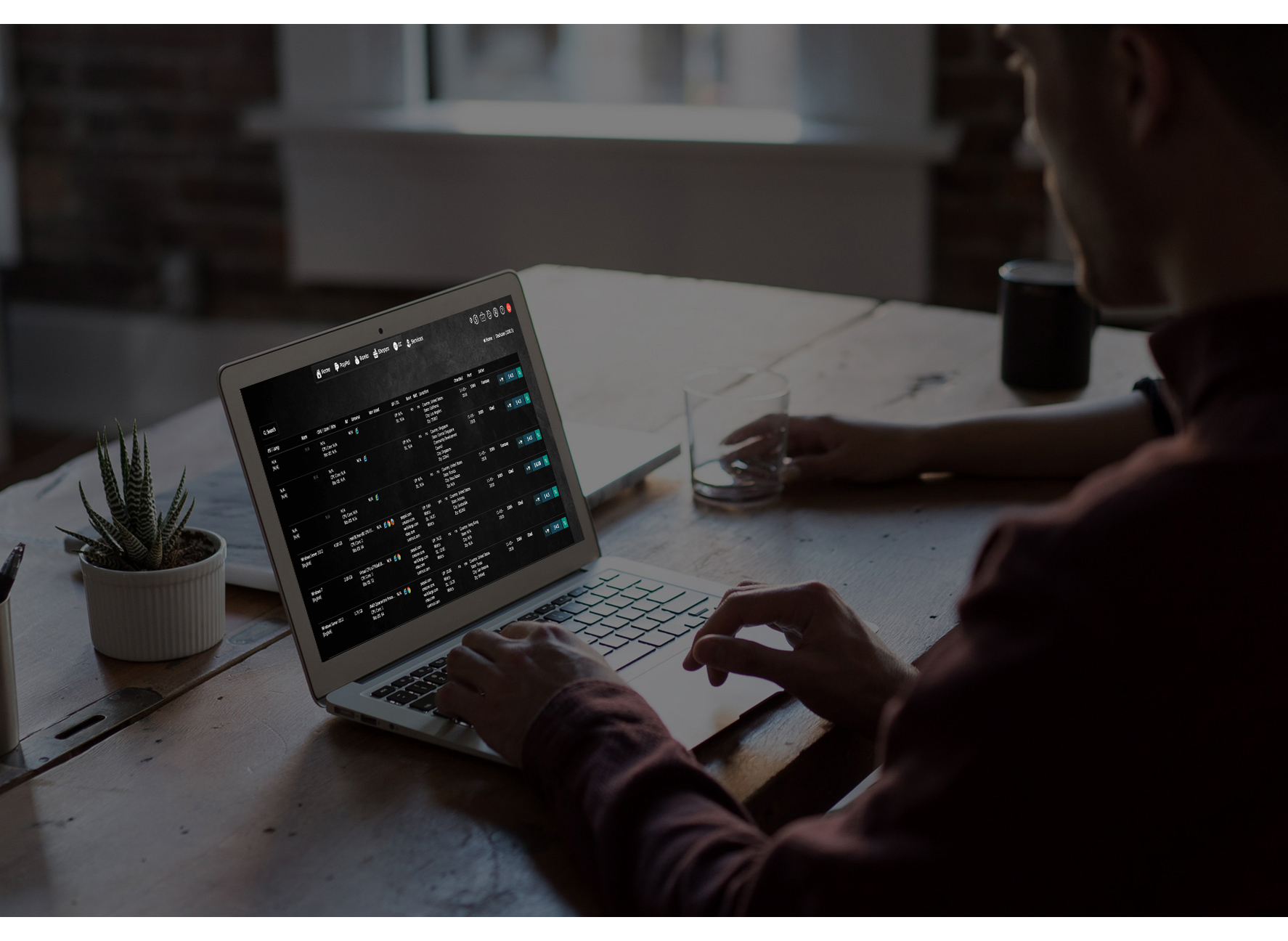 IT and investigation teams under pressure
The costs of setting up a dedicated research infrastructure are significant and require highly skilled IT resources to ensure secure and anonymous online investigations. Simple configuration mistakes can burn digital identities, while online activity and poor data hygiene can expose the investigation platform to malware, bad actors, and other malicious threats.
To streamline these costs, financial institutions deploying Silo Research Toolbox have saved an average of 89% annually over organizations that choose to deploy, maintain, and operate their own comparable, custom-built investigation platforms internally.
To learn how to reduce costs and increase ROI, click on the resources below: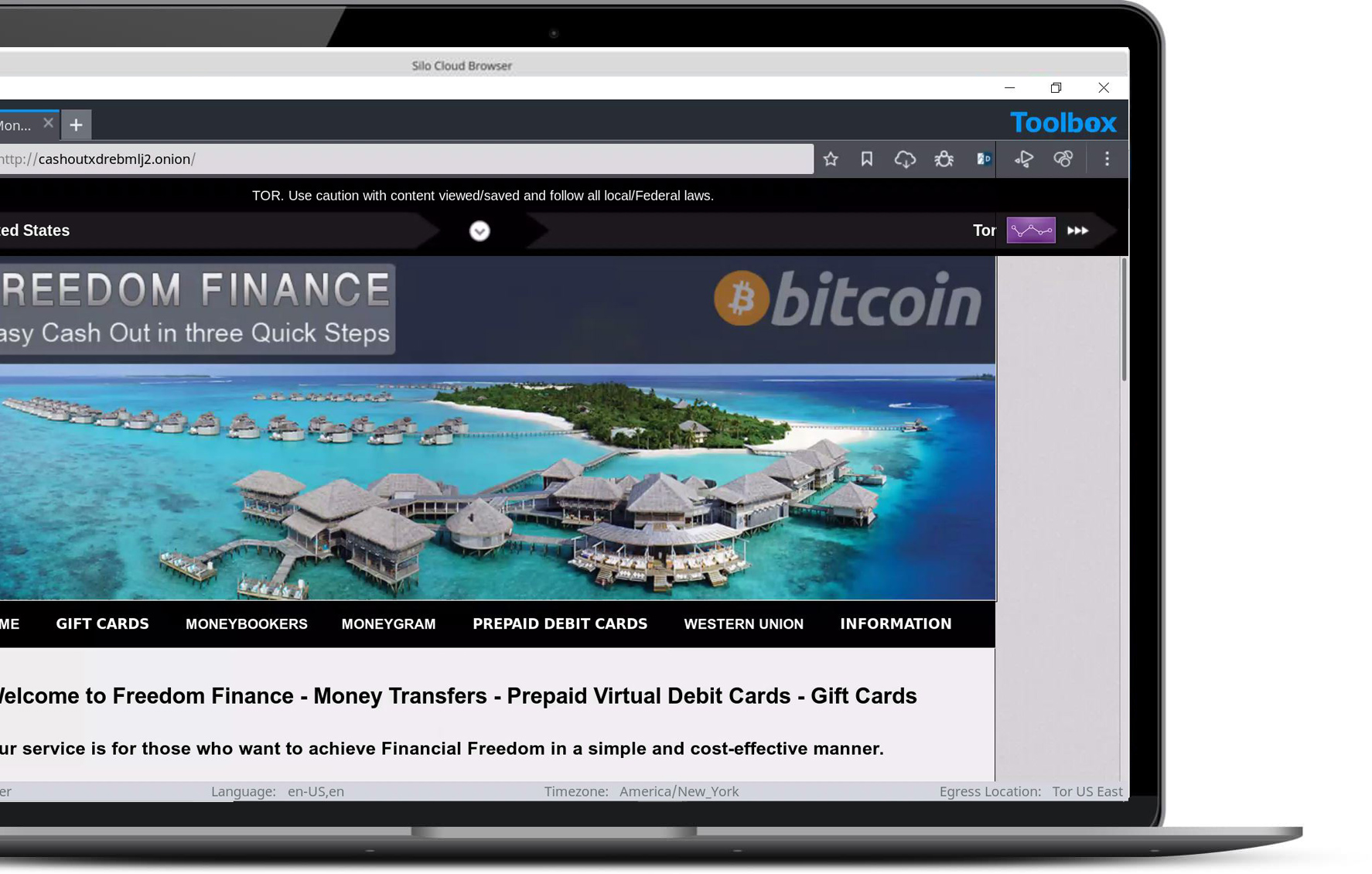 Silo Research Toolbox
Without the protection and anonymity provided by remote browser isolation, searching the web for criminal activity and evidence of fraud can be risky business. Silo Research Toolbox allows banks, insurance providers and financial services to:
Securely and anonymously gather online intelligence from open, deep, or dark web sources

Eliminate the need for costly dedicated network infrastructure, IT URL exceptions, and machine re-imaging

Reduce time, costs and resources needed to conduct successful investigations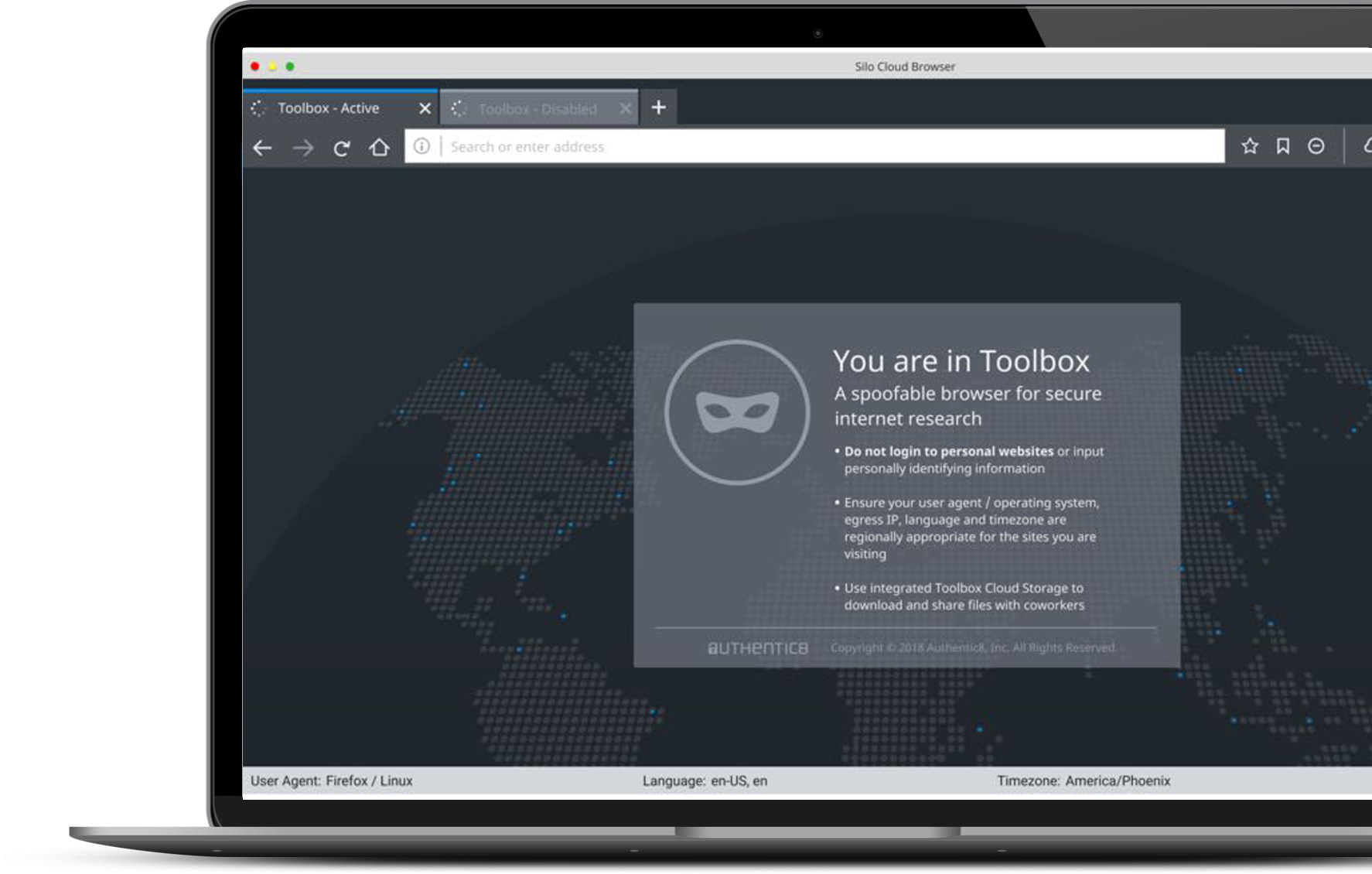 The Authentic8 Advantage

Silo Research Toolbox allows fraud investigators to:
Conduct secure and anonymous fraud related investigations on the open, deep, and dark web

Mask online activity with user agent spoofing, browser fingerprint spoofing, and egress location spoofing

Capture, annotate, store, and share evidence securely with other members of the team

Silo Research Toolbox allows IT Administrators to:
Quickly implement and easily manage multi-user deployments - without the need for complex, dedicated infrastructure

Protect research systems against all malicious web-borne code execution and malware propagation using cloud-based isolation

Audit, maintain, and assure analyst compliance to internal policy with encrypted activity logging