Collector Add-On: Silo for Research enhances researcher workflows to automate recurring collection of data at appropriate times to avoid detection.
Two core problems plague the productivity of online investigations: manually performing recurring collections and maintaining "time tradecraft" to avoid tipping off investigative targets. A new feature, Collector Add-On: Silo for Research, sets out to solve these issues.
At Authentic8, our team is laser-focused on meaningfully improving the daily workflows of researchers. As our colleague, the great Thom Kaye, always says, "80 percent of analysis is collection." By improving collection efficiency, we can decrease time-to-Intelligence (i.e., accelerate insight) and give the analyst time back to focus on what matters the most to them: analysis.
Automating Recurring Collection and "Odd Hour" Collections
We're excited to announce the launch of Collector, an add on to our Silo for Research product that streamlines collections and gets analysts to the core function of their work faster.
Analysts often track sources of information that are routinely updated (e.g., daily, weekly, monthly). Collecting these assets manually on an ongoing basis is a chore and takes time away from strategic analyst tasks. By automating these tasks with Collector, analysts can make major gains in efficiency.
Additionally, some of these recurring collections have to occur at regionally appropriate times so as not to stand out to the webmaster of the target site. Time zones can make this bit of tradecraft maintenance a challenge, and often requires analysts to access desired content at inconvenient hours. But by scheduling automated tasks in Collector, analysts can get the information they need while maintaining online anonymity — and their sleep schedule.
Benefits of Collector Add-On: Silo for Research
Collector is your easy button for automating repetitive and odd-hour collections while maintaining good tradecraft, integrated right into Silo for Research.
Collect Data in a Variety of Formats
Collector offers several collection types:
Fully rendered web content in PDF, PNG and MHTML format
Individual web assets, such as XLS files
Video
Manage Attribution to Maintain Anonymity
Extending our managed attribution capabilities to Collector was a core requirement. That's why we've added fingerprint customization options — like setting the user agent — and ensured that Collector users have the ability to use any egress that they have access to in Silo for Research, including Tor.
Simplify Workflows to Improve Productivity
Collector can be easily accessed from the Silo for Research main menu. Launching and scheduling a recurring collection is extremely intuitive and can be done in just a few clicks, with the collected content readily available to the analyst in their Authentic8 Secure Storage instance. Collections can also be saved in shared storage for team benefit.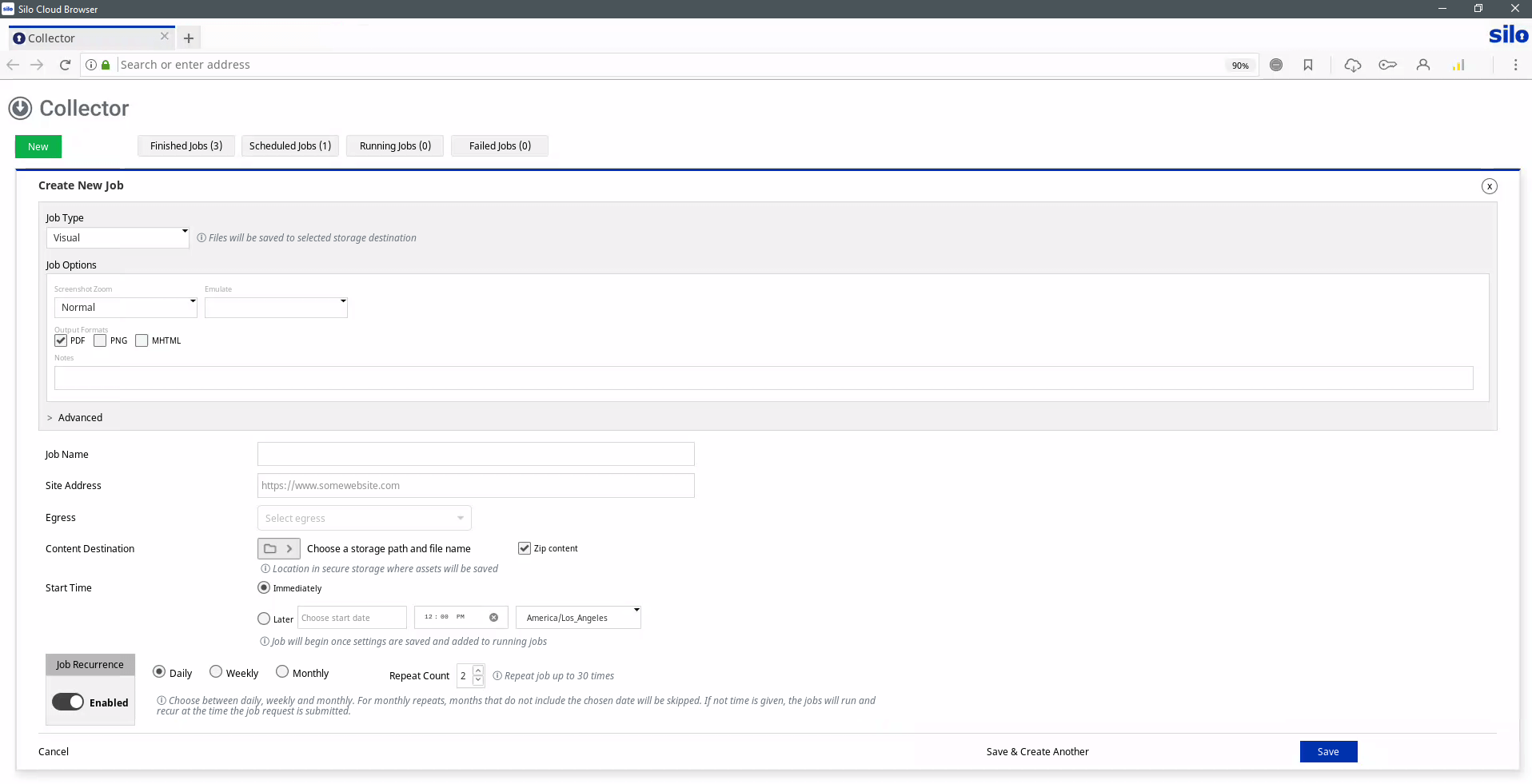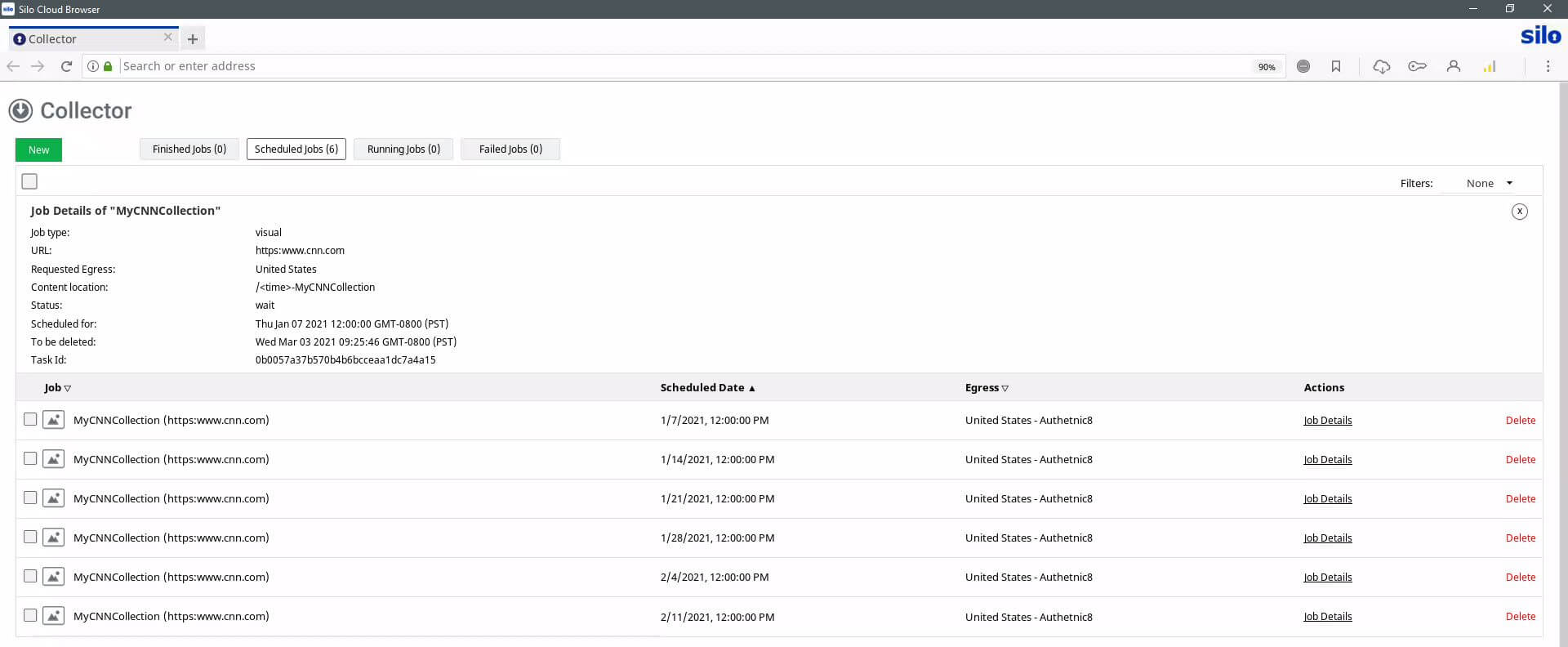 We built Collector in response to direct customer feedback about pain points they were experiencing in their job function. We will keep listening and adding more features continuously as we receive feedback. Lots of cool things in store for 2021 — stay tuned!
If you're interested in a demo of Collector, please contact your Authentic8 account manager or submit a request through our website.