Open and Dark Web Research Booklet
Reinforce your OSINT skills with a combination of real-world OSINT research tips and techniques:
Leverage cross-functional open and dark web research techniques outlined by our military, law enforcement, and threat hunting intelligence analysts.


Experience a deep dive into real-world OSINT research use cases detailing the tools, tactics, and processes applied.


Access a handy "quick guide" to social media research tools to help you widen the scope of investigations.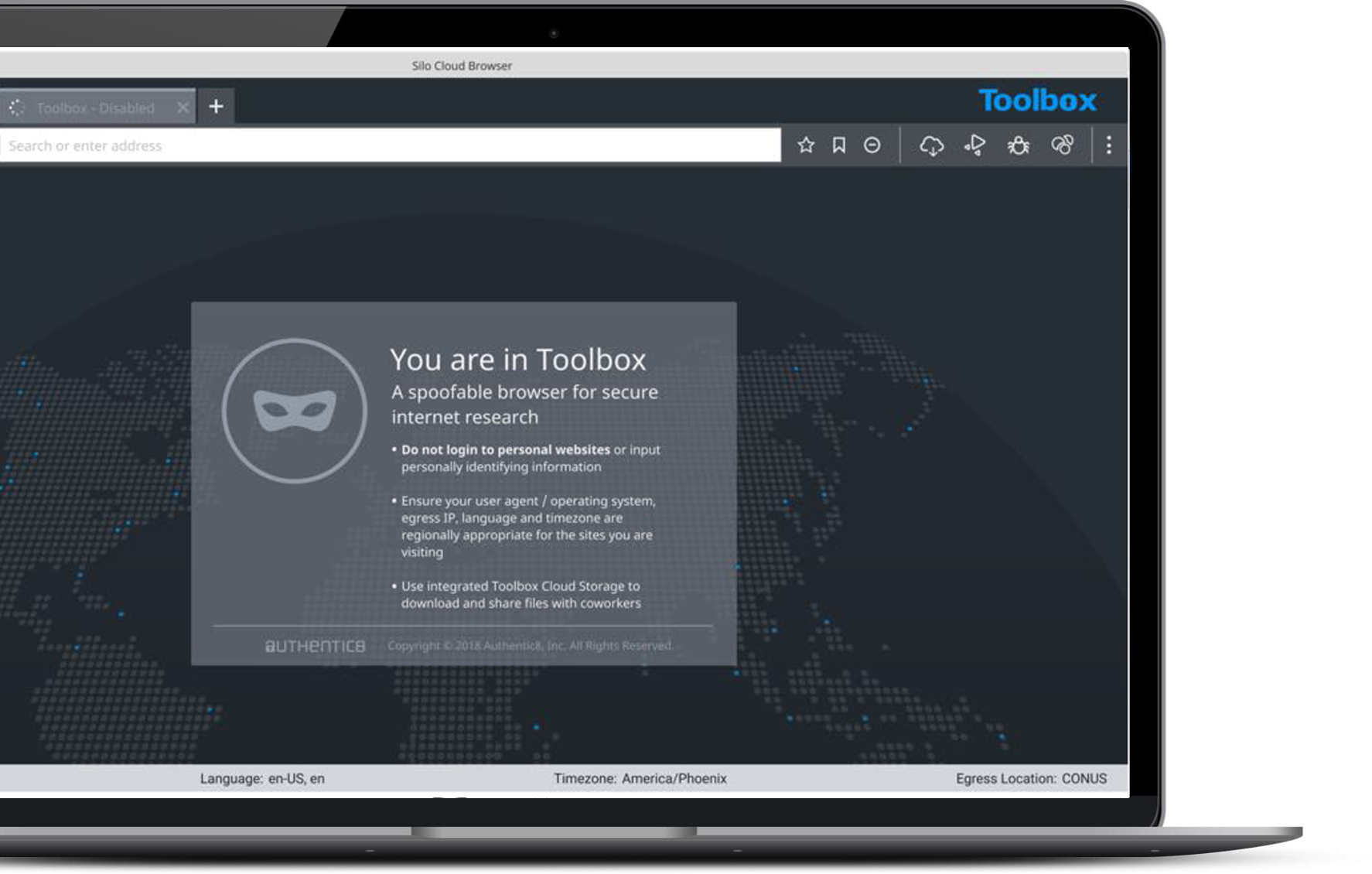 Why Silo Research Toolbox?
Silo Research Toolbox is an online research and managed attribution solution based on the Silo Cloud Browser.
Using isolation technology, Research Toolbox allows cyber-threat hunting teams, financial fraud analysts, and criminal investigators to safely and anonymously research the web and collaborate on evidence collection securely.

Analysts can obfuscate their online presence with Internet egress spoofing across different geo-locations, manipulate hardware and software fingerprints, and collect, annotate, and securely store internet-based PAI to aid in online investigation efforts.