Protect your team under adverse conditions and make critical web research more efficient.
Protects the mission
Safely access websites from IP addresses at locations you choose, worldwide. Collect data without exposure to exploits or revealing your real identity.
Manages attribution
Combining remote browser isolation with managed attribution is key to both OPSEC and optimal research results. Empower your team to conduct research on the public internet and the dark web.
Strengthens tradecraft
Research requires numerous tools and techniques at every layer of the solution. Silo for Research supports the end to end needs of the online researcher.
*Dark web access is only granted to organizations approved by Authentic8.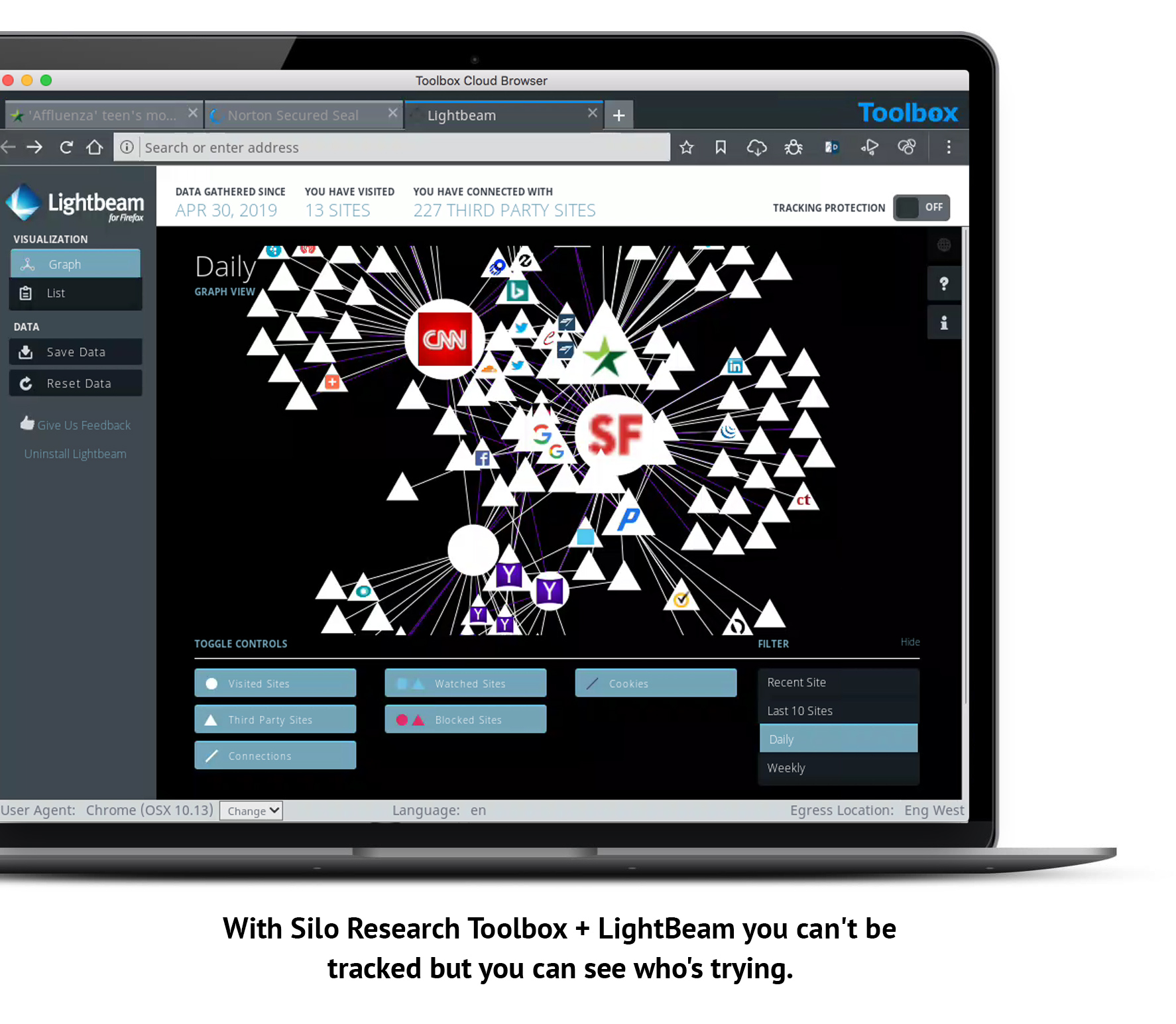 Don't put your company and its researchers at risk.
When using Silo for Research, any website you visit on the open, deep or dark web will not know any details about you, your computer, or your internet connection. Every time you open Silo for Research, the web code is built fresh at the start and is completely destroyed at the end, so no information is carried over from session to session.